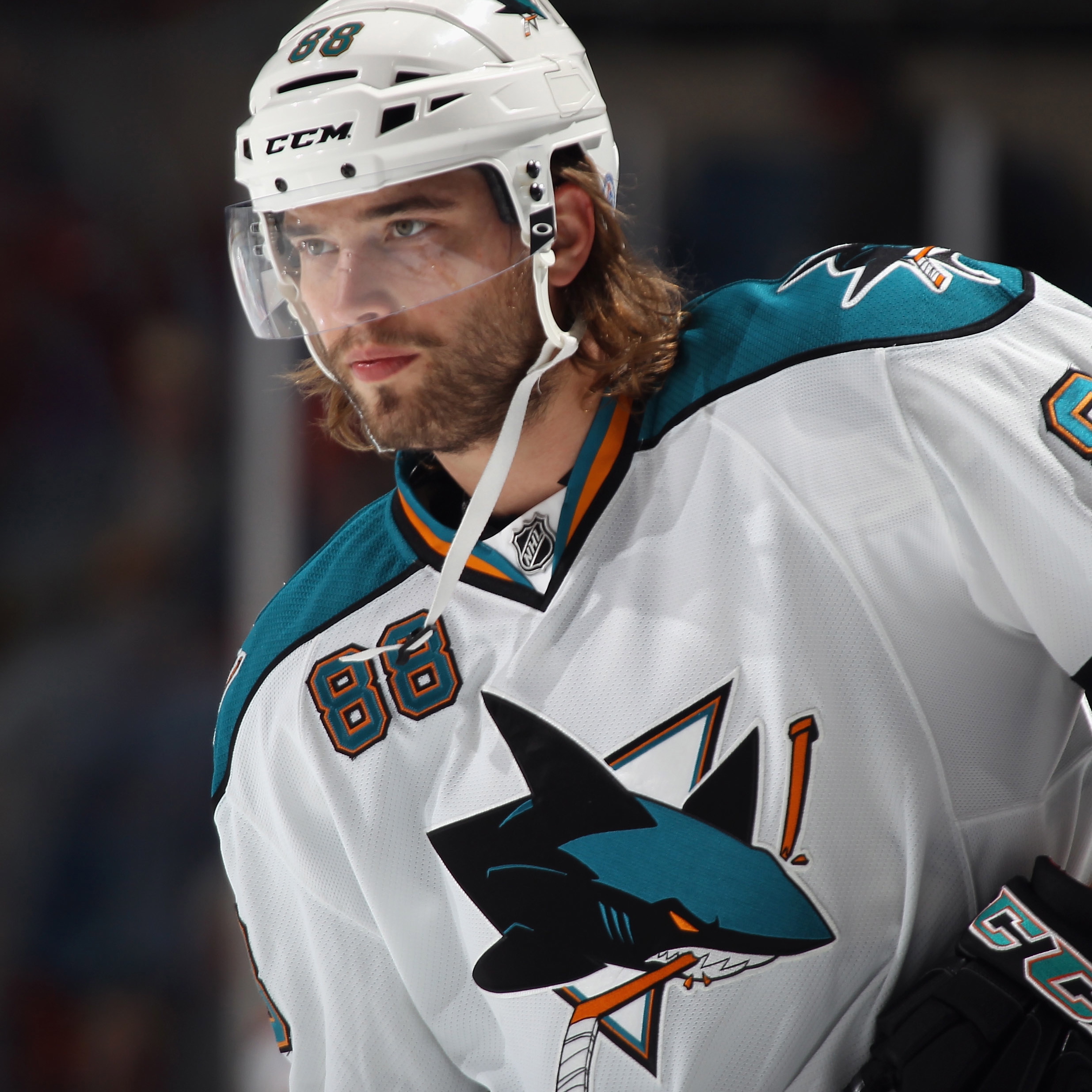 By: Adam Gretz
For San Jose
Sharks
defenseman
Brent Burns
, his former team, the Minnesota
Wild
, are like the ex-girlfriend that "you really don't want to see get the white-picket fence." In other words, you want her to fail because she dumped you for somebody else. At least that's the message he seemed to give to Mark Emmons of the
San Jose Mercury News
on Wednesday as his new team gets set to have its first meeting of the season with his former team on Thursday night.
If nothing else, it was going to be an interesting matchup for no other reason than the two clubs were involved in a series of trades over the summer. One involved the Sharks sending
Dany Heatley
to the Wild for
Martin Havlat
, while the other saw Burns get shipped to San Jose in exchange for
Devin Setoguchi
.
Burns, of course, was a first-round draft pick by the Wild back in 2003 and spent six productive seasons in Minnesota prior to the trade. Now that he's no longer a member of the team he told Emmons that he wants his former team to lose every game. It should be pointed out that Emmons said Burns "didn't speak with any bitterness," and even had a smile on his face while the interview was taking place. But still, the comments, via
Working the Corners
...
... "I want them to lose every game," Burns said Wednesday. "You think I want them to do well?"

... "I've been watching how they've been doing, hoping that they would lose every game," he continued. "You have to be competitive to reach this level and I'm a pretty intense guy. And when a team doesn't want you, you sure don't want them to go 82-0."

... "I have a lot of friends there and you want them to score six goals and lose."

... "Now it's like an ex-girlfriend. You really don't want her to get the white-picket fence and the great job. It's like a good country song."
So he's probably not thrilled the Wild have won five games in a row, while only allowing three goals in the process, and currently own an 8-3-3 record, just one point out of the top spot in the Northwest Division.
Given that Emmons, again, said that Burns had a smile on his face it's hard to gauge just how much dislike, if that's the word you want to use, Burns has for his former team. But it's probably safe to say there isn't as much anger in this situation as there was back in 2008 when Barry Melrose said he hoped the Tampa Bay
Lightning
, the team that fired him after just 16 games,
didn't win a game the rest of the season
. That was a truly bitter situation.
Still, it is something to keep an eye on for when the Sharks make their first visit to Minnesota (Thursday's game is in San Jose), which will not happen until Jan. 10.
After scoring a career-high 17 goals with the Wild last season, the 26-year-old Burns has three goals and two assists through the first 13 games for San Jose.
Photo: Getty Images
For more hockey news, rumors and analysis, follow @EyeOnHockey and @agretz on Twitter.