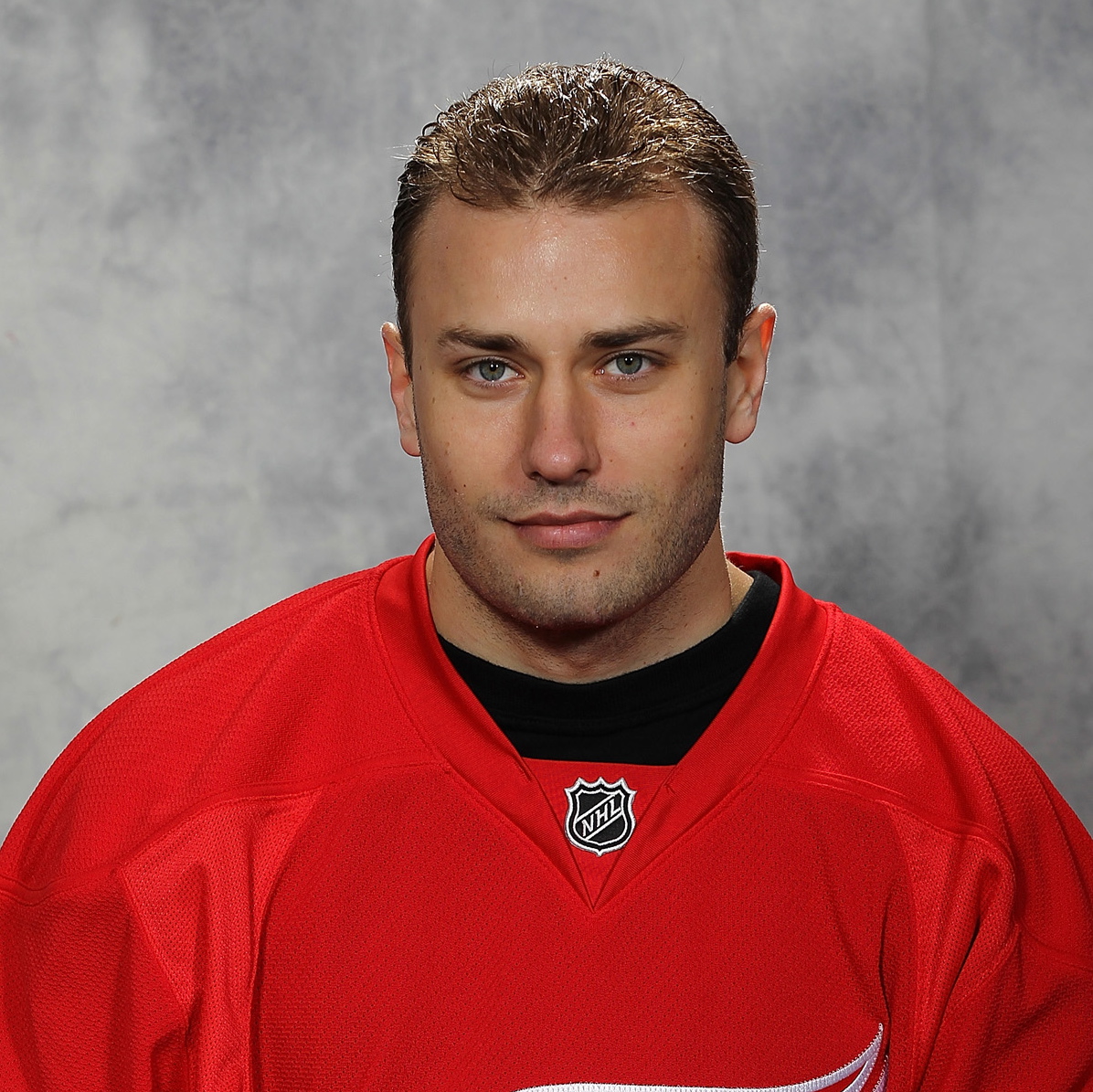 By: Adam Gretz
Back in 2008 there was a quite a bit of buzz surrounding
Fabian Brunnstrom
and his play in Sweden, as a number of NHL teams were in the running to sign him as an unrestricted free agent.
The Detroit
Red Wings
, a team that covers Sweden as well as or better than any other team in the NHL, were considered one of the favorites to land the undrafted winger
who drew comparisons to Ottawa
Senators
forward
Daniel Alfredsson
. In the end, Brunnstrom signed with the Dallas
Stars
and the Red Wings came away with
Ville Leino
, who went on to find success with the Philadelphia
Flyers
Here we are in 2011 and Brunnstrom, who was in Red Wings camp on a pro tryout contract,
has signed a one-year, two-way deal with Detroit
that will reportedly pay him $600,000 if he plays in the NHL and $105,000 if he plays in the AHL
according to TSN's Darren Drege
r.
In his two-year stay with the Stars Brunnstrom never lived up to the hype that followed him during that free agency pursuit in 2008, despite recording a hat trick in a 6-4 win against the Nashville
Predators
in his NHL debut, and then added a fourth goal two games later. It was pretty much downhill after that fast start and he managed to score just 15 goals over his next 96 games in the NHL.
He spent last season in the AHL with the Texas Stars and Toronto Marlies, scoring 15 goals in 72 games.
There's not much of a risk here for the Red Wings, and he had a strong preseason scoring three goals in six games, including a two-goal effort in a game against the Chicago
Blackhawks
.
Also encouraging is that Detroit has had a great deal of success in recent years taking on talented reclamation projects like this and coming away with productive players.
Daniel Cleary
and
Mikael Samuelsson
, for example, were players that bounced around several different teams in the NHL for a few years, struggling to find their niche, before landing with the Red Wings during the 2005-06 season. Both players eventually become useful cogs to a Stanley Cup winning machine.
Samuelsson turned his success in Detroit into a nice contract with the Vancouver
Canucks
, while Cleary was one of Red Wings' leading goal-scorers last season, finishing second on the team with 26 goals despite missing 14 games.
It's not a given that Detroit will have similar success with Brunnstrom, but if there's a front office and coaching staff in the NHL capable of making it happen, this could be it.
Photo: Getty Images
For more hockey news, rumors and analysis, follow @EyeOnHockey and @agretz on Twitter.