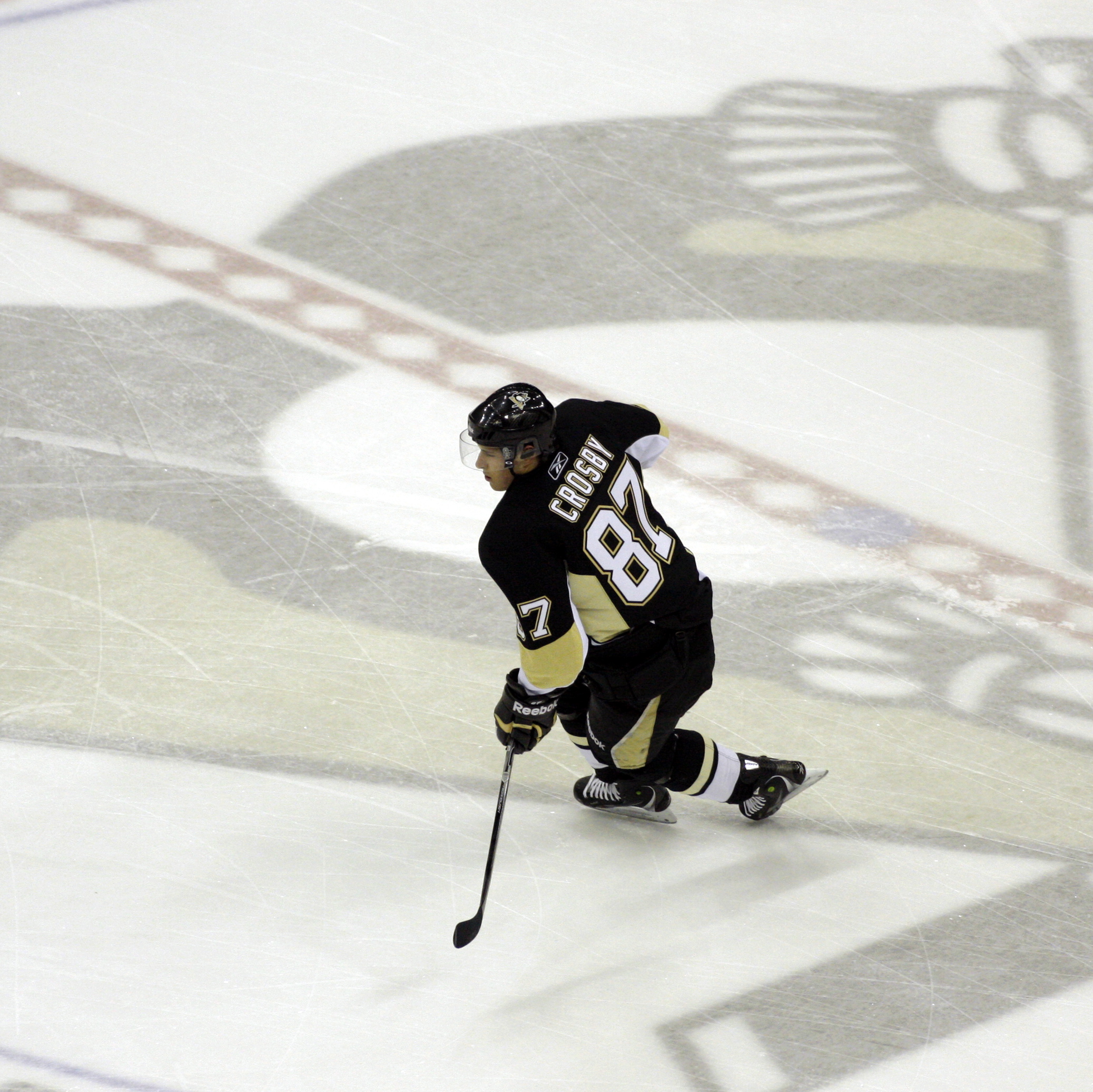 By: Adam Gretz
When it was announced that
Sidney Crosby
would be joining the
Penguins
on their season opening trip to western Canada there seemed to be a slim chance that he
might
be ready for their game against Vancouver on Thursday night.
That, of course, seemed like an extreme long shot with perhaps a less than one percent chance of actually happening -- and even that might be overselling it -- seeing as how he hasn't even been cleared for contact yet, a rather large hurdle that still needs to be overcome in his comeback from a concussion.
On Saturday any hope of him being ready for the opener went away
when Crosby all but ruled himself out
saying, "No. I wouldn't expect it."
The Penguins' captain hasn't appeared in a game since Jan. 5 of last season against the Tampa Bay
Lightning
when he was hit by defenseman
Victor Hedman
, which came less than a week after his run-in with Washington's Dave Steckel during the Winter Classic. Prior to suffering the season-ending concussion he had scored 32 goals in 41 games and was running away with the NHL's scoring lead. Even though he played what amounts to just half the season he still finished 31st in the league in points and 18th in goals. On a per-game basis (goals per game and points per game)
it was by far the best season of his already impressive career
.
Earlier this week Dave Molinari of the
Post-Gazette
mentioned on Twitter that Crosby had been involved in some minor,
incidental contact in practice
, but that it was nothing even remotely close to game contact and he was still
wearing the white non-contact helmet
.
Evgeni Malkin
, Crosby's teammate, caused even more excitement when he Tweeted on the same day that Crosby
was involved in a contact portion of practice
, before quickly following it up
by jokingly saying that he just bumped him on a faceoff
. And that's what it's come to at this point.
In the end, even though it appears that Crosby is progressing and getting closer to returning, he still has to be cleared for contact, and until that happens the waiting will continue.
Photo: Getty Images
For more hockey news, rumors and analysis, follow @EyeOnHockey and @agretz on Twitter.