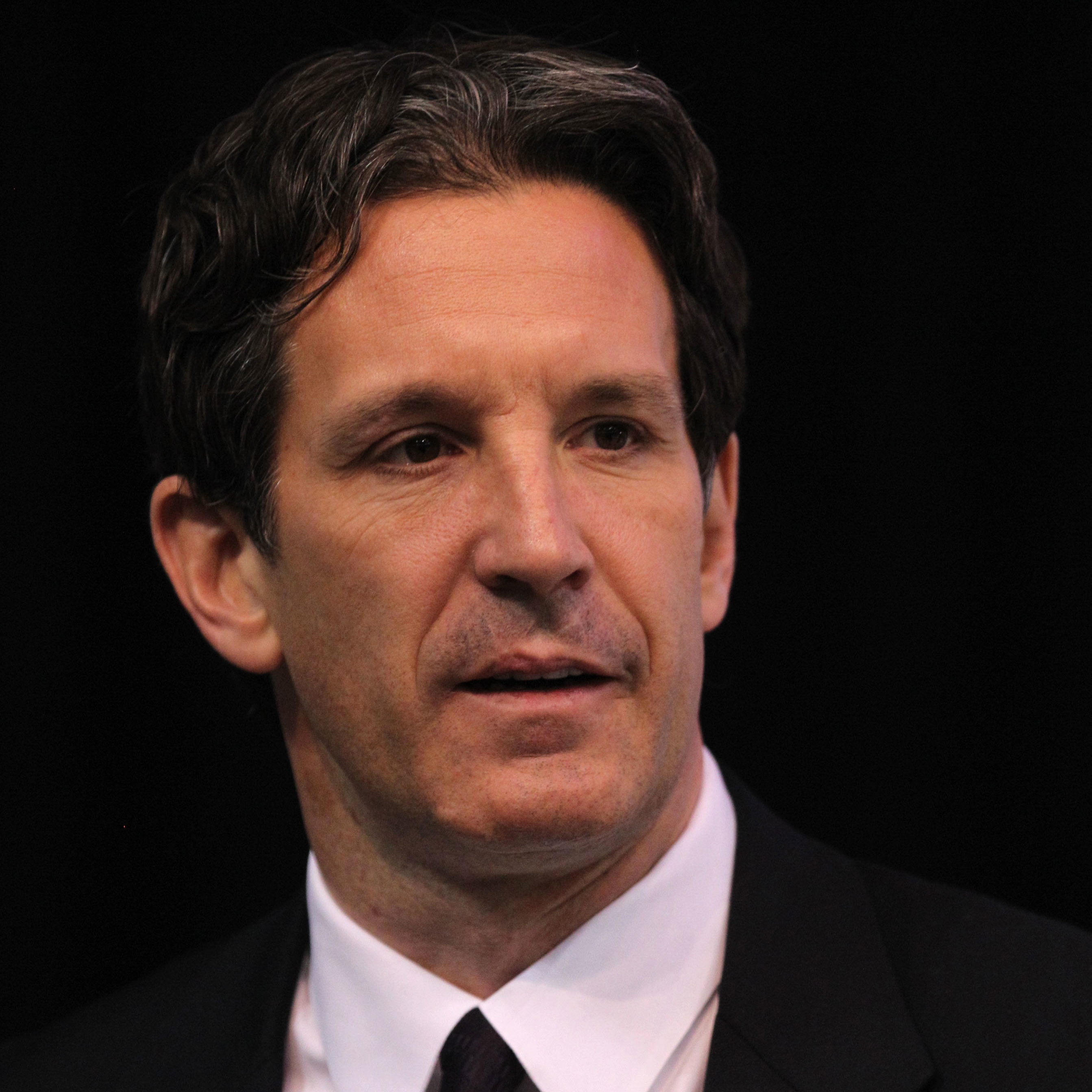 By: Adam Gretz
When Brendan Shanahan handed out nine suspensions during the preseason the biggest question on our minds was whether or not that torrid pace would continue in the regular season, or if that was simply the message sending and adjustment phase.
A month into the regular season and, as of Thursday morning, Shanahan has issued just four suspensions that have totaled 11 games, while also issuing just two fines. For a comparison, on the same date last season under former NHL disciplinary czar Colin Campbell, the NHL had issued seven suspensions during the regular season that totaled 17 games, along with six fines.
After four suspensions for an illegal hit to the head during a one-week stretch in the preseason, we didn't see our first suspension for a similar play until this week when Edmonton's
Andy Sutton
received a five-game banishment for his hit to the head of Colorado
Avalanche
rookie
Gabriel Landeskog
. Are the players getting the message that was sent out during the preseason and starting to figure out what they are and aren't allowed to do? Or has Shanahan simply softened on what's worthy of a suspension? I think it's a combination of the two, and according to players like Nashville's
Mike Fisher
, who was on the receiving end of a questionable hit this past week,
there is still some confusion from the players perspective
.
I do think, simply based on nothing other than my own observations, that we have probably seen a bit of decrease in the number of blatant hits to the head. Whether or not that's because of the run of suspensions during the preseason, combined with the steady stream of video's breaking down each punishment, as well as the videos sent to each team demonstrating legal and illegal hits, is certainly up for debate. There just doesn't seem to be quite as many questionable hits as there were in recent seasons that have left us asking, "is this guy going to get suspended?"
But while they don't seem to be as frequent, they do still exist. Over the past week, for example, there have been a couple that drew some attention that resulted in no punishment from the league, including a play that involved Fisher getting hit by
Francois Beauchemin
, as well as
Rangers
forward
Wojtek Wolski
and his hit on
Senators
forward
Daniel Alfredsson
.
Shanahan
appeared on NHL Live on Wednesday afternoon
and addressed them.
"The first thing players want to know is what
can't
I do," said Shanahan. "And then the next, maybe just as important question is what
can
I do. And so we worked really hard in the offseason, players wanted us to get rid of illegal head shots, general managers wanted us to get rid of illegal head shots and I think the fans do to. And I think it's going to trickle down into minor hockey as well, so we talked a lot about this and we worked with the NHLPA, and players contributed to this, we talked about making a full body check."
At that point Shanahan went into a full description of why there was no discipline for Beauchemin:
"We felt that Beauchemin worked hard, right here he's blowing snow, he actually gets in front of Fisher, and he's blowing snow and digging in and he's hitting him in the chest, shoulder and unfortunately there is some incidental contact to the head, but we feel that's a full body check. We've asked the players to do hat, Beauchemin worked really hard to get in front of Fisher, maybe a year ago he doesn't and he hits him from the blindside. Even though he approached from the blindside he didn't deliver the hit, you saw the snow blowing, he got in front of him, stopped, dug in, kept his elbow down, kept his feet on the ice and delivered a hard hit."
And then on the on the Wolski/Alfredsson hit:
"Wolski's not a dirty player, and has no history of being a dirty player. There are collisions that occur on the ice where, unfortunately, one player sees it just prior. On this play here, Wolski has got to get out to his point. You see here, Gaborik, the left winger, has to come all the way to Wolski's point on the right side because Wolski's not there. He ran into Alfredsson trying to get there."

"We've seen enough of these now, and I don't like these, but we've seen enough of them where when one player sees the hit just prior, he tenses up. And sometimes he even leans in because he's bracing for an impact. When both guys see it, it's two guys tensing up and they bounce off each other and everybody's fine. It's really unfortunate here, when one player doesn't see it and the other guy does."

"Now, if I felt this was intentional, or if it wasn't at the last instant, just prior. If I might have felt there was any kind of sneakiness or history of these types of offenses for Wolski, he would have been suspended."
Shanahan's emphasis on prior history, and whether or not a player has a reputation for being a dirty player or a track record of illegal hits
has sparked some discussion as well as
the concern that there is still way too much inconsistency when it comes to player discipline. Should it really matter if a player has or has not been guilty of an illegal hit in the past when he does eventually commit one? Of course not. An illegal play is an illegal play whether or not it's delivered by Wojtek Wolski, a player with no prior history, or
Daniel Carcillo
, a player with a lengthy history. Not suspending a player like Wolski because he's never done it before almost seems as if it's giving players one free pass before they get punished.
It's either legal or it's not.
Photo: Getty Images
For more hockey news, rumors and analysis, follow @EyeOnHockey and @agretz on Twitter.