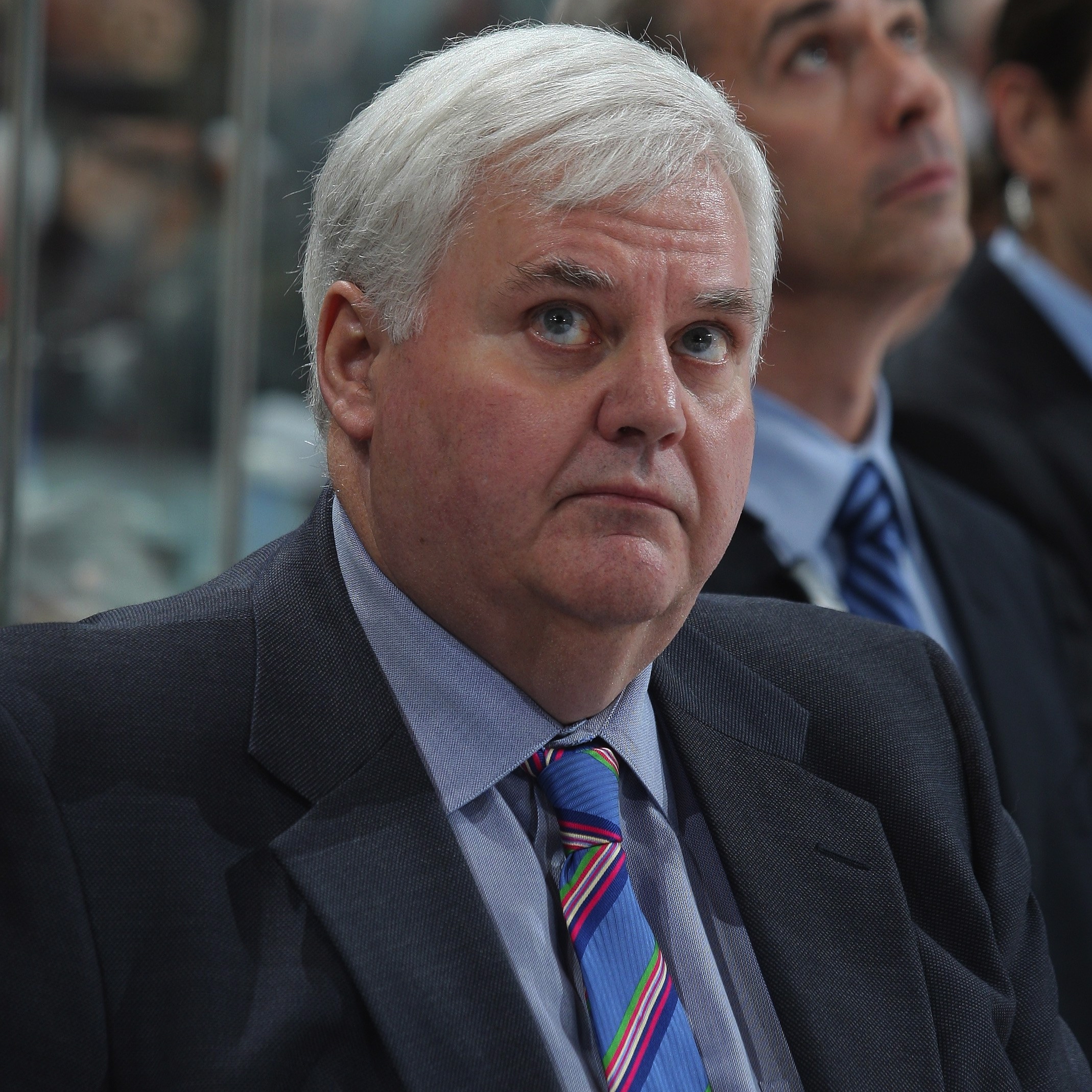 Pucks and Numbers: a weekly statistical look at what's happening around the NHL. This week: A look at the defensive improvement teams and goaltenders have seen under the coaching of new St. Louis Blues bench boss Ken Hitchcock.

By: Adam Gretz
Ken Hitchcock was recently named head coach of the St. Louis Blues, taking over for Davis Payne in what was the NHL's first coaching change of the 2011-12 season.
Throughout his coaching career Hitchcock has developed a reputation for being one of the best defensive coaches at the NHL level. It's a reputation he's earned during three different stops with the Dallas
Stars
, Philadelphia
Flyers
and Columbus
Blue Jackets
, a tenure that's seen him win over 530 games, reach the Stanley Cup Finals twice (winning one) and coach in the Conference Finals four times.
In the 10 full seasons he's coached in the NHL, his teams have finished in the top six in goals allowed seven times, including two seasons at the top of the NHL -- once with the Dallas Stars during the 1998-99 season, and once with the Philadelphia Flyers in 2002-03. It also helps that Hitchcock's teams are typically among the best in the NHL at not allowing shots on goal. Since 1997-98, every team he's coached for a full season, including those in Columbus, has finished in the top-nine in terms of allowing the fewest shots on goal in the NHL, with seven of them finishing in the top-six.
Of course, some of that defensive success comes from the fact that some of those teams, particularly the ones in Dallas, were loaded with defensemen like Richard Matvichuk, Derian Hatcher, Daryl Sydor and Sergei Zubov, as well as a three-time Selke winner in Jere Lehtinen. But every team he's coached, whether it's been in Dallas, Philadelphia or Columbus, has been a difficult team to score against, no matter what players have made up his defense or filled the net. And goalies seem to play better for his teams than at any other point in their careers.
Just looking at the season's that he coached a full season, here's a look at each team's overall save percentage (compared to the league average) and where they've ranked in total goals allowed:
Ken Hitchcock Defensive Record (Full Season Coaching Only)
Team
Year
Save Percentage
League Avg.
Dif.
Goals All. Rank
Dallas Stars
1996-97
.906
.905
+.001
3rd
Dallas Stars
1997-98
.913
.906
+.007
2nd
Dallas Stars
1998-99
.915
.908
+.007
1st
Dallas Stars
1999-00
.920
.904
+.016
3rd
Dallas Stars
2000-01
.910
.903
+.007
2nd
Philadelphia Flyers
2002-03
.920
.903
+.017
1st
Philadelphia Flyers
2003-04
.912
.911
+.001
6th
Philadelphia Flyers
2005-06
.896
.901
-.005
17th
Columbus Blue Jackets
2007-08
.910
.909
+.001
9th
Columbus Blue Jackets
2008-09
.906
.908
-.002
9th
In eight of Hitchcock's 10 full seasons, his team has posted a save percentage above the league average, and in some cases significantly above the league average. And while it's true he's had some strong goaltenders over the years, he also had the best defensive team in the NHL in 2002-03 with a Flyers team that used Roman Cechmanek and Robert Esche as its two primary goaltenders.
But what about the individual goalies? How much of a boost do they see while playing in what has traditionally been a tight-checking, defense-first style of play?
When looking at
Steve Mason
's recent struggles in Columbus I made mention of how much better he performed during his rookie season, when Hitchcock was in charge, and how his play rapidly dropped following Hitchcock's exit from central Ohio. Let's look at seven goalies that spent significant time playing under Hitchcock's systems and saw an improvement in how they performed within them, compared to how they performed under other coaches throughout their careers.
Goalies With Hitchcock vs. Without
Player
Team
Save % With
Save % Without
Dif
Steve Mason
Columbus Blue Jackets
.908
.895
+.013
Pascal Leclaire
Columbus Blue Jackets
.908
.900
+.008
Robert Esche
Philadelphia Flyers
.905
.890
+.015
Roman Cechmanek
Philadelphia Flyers
.925
.916
+.009
Ed Belfour
Dallas Stars
.909
.904
+.005
Marty Turco
Dallas Stars
.922
.908
+.014
Roman Turek
Dallas Stars
.910
.906
+.004
Good news for
Jaroslav Halak
, perhaps?The Blues' goalie has been off to a dreadful start to the 2011-12 season (and has been outplayed by backup
Brian Elliott
) and if there's a goaltender in the league that could use any sort of a positive boost right now, it's definitely Halak, who gets the start on Tuesday night in Hitchcock's debut against the Chicago
Blackhawks
.
Photo: Getty Images
For more hockey news, rumors and analysis, follow @EyeOnHockey and @agretz on Twitter.