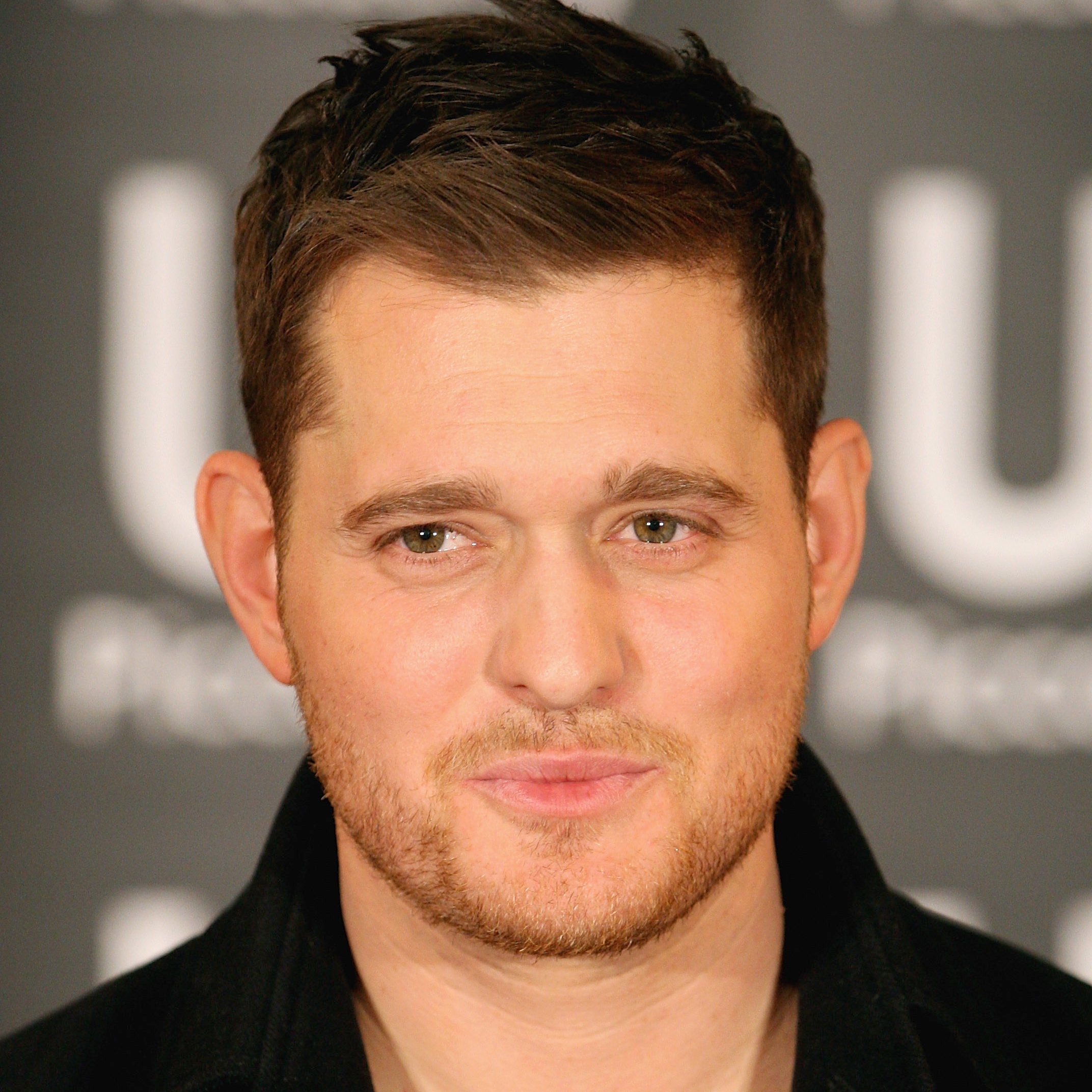 By Brian Stubits
You know how the new rules and Brendan Shanahan's regime keeps being referred to as a "work in progress?" Well there are a few people who think it needs a lot more work before they can progress.
One of the biggest criticisms that I've seen fans and commentators expressing about the strong new emphasis on hitting from behind is the accusation that players will turn their backs on a player hoping to draw a penalty. How a two-minute minor to an opponent is worth risking severe physical damage such as a concussion or worse is beyond me, but that's hockey players for you, I guess.
But now that there has been time to digest the new rules and for players to get a feel for them, the constructive criticism is becoming to come in from those who just so happen to be known for their hitting. (And then from one crooning minor-league owner, we'll get to that further down so stay tuned!)
Ben Meyer-Abbott of the Chicago Sun Times gathered some opinions from around the league. Let's just have a look.
"Guys are abusing the rule in the wrong kind of way and purposely putting themselves in vulnerable positions. You should never turn your back when you know someone's coming to hit you. It's the stupidest thing you could ever do. The league's got to look at this."
-- Minnesota Wild forward Cal Clutterbuck to the Minneapolis Star Tribune.
"I've felt for years a lot of guys turn their back when they're going to be hit to draw a penalty. They know you can't hit them when they turn their back."
-- Blackhawks forward Jamal Mayers.
"I'm not naïve, I have seen it and it is happening. At the same time. ... I've seen an awareness [about boarding and head shots] where you've seen guys, I don't want to say necessarily pass up a hit, but not go for the big hit when a guy is vulnerable."
-- Blackhawks coach Joel Quenneville.
"Yeah, it was [my] game of the year actually [against the Winnipeg Jets]. [Johnny] Oduya did that. [He] had the puck on the boards and I had him lined up shoulder-to-shoulder and he rimmed [the puck away] and then as soon as I got there he turned his back and I had to come to a complete stop and I couldn't finish him.

"It's really difficult. The game's so fast, once you start thinking about, 'Oh man should I make this hit, maybe I shouldn't make that hit,' it's not good -- especially for a guy like me who needs to make those hits to be an effective player."
-- Blackhawks forward Daniel Carcillo.
There were more than a few people who felt Alex Burmistrov might have turned away from Kris Letang Monday night in Winnipeg which drew a two-game ban for Letang. I don't think he did, but as long as the doubt exists, it will be an issue -- not in his case specifically, but league wide.
Herein lies the essence of all the naysayers to the systematic changes. You are threatening to take away an integral part of the sport. Again, nobody that I have seen has said they don't want to remove hits to the head, etc. They are unnessary, let alone very dangerous.
The more timid players get for fear of a suspension, the less hitting you'll see in the game, obviously. That's the fine line.
But the integrity of players is being comprimised. Intentionally turning your back to either avoid a hit or draw a penalty? It's in the same vain as flopping, but worse, in my opinion. These are changes that are needed to the game, however the effort could be undercut by those looking to gain an advantage. It's a dicey situation, to be sure.
That brings us to Michael Buble. You know him, he's the guy who just hasn't met you yet. Where does he fit in the picture? Well he just happens to be a co-owner of the Vancouver Giants and considering he's Canadian, he knows some hockey.
Here's what Bublé told AOL Music.
"I find it hypocritical that men who made their money fighting or playing the tough guy are now telling people it shouldn't be part of the game. I think it's part of hockey -- no one's ever got killed fighting. I think there's got to be atonement on the ice. You take a shot at a team's best player, then you need to pay the price,"

"I honestly can't stand what's happening in hockey right now. I don't think the players know what they can and can't get away with. I obviously think the players should have more respect for each other when they hit each other, but I saw [NHL head of player safety Brendan] Shanahan suspend a guy two games for high sticking. That's just crazy. It can't go on like this."
He sounds very Don Cherry-esque there. Really. When I first saw what he said, I just thought the story was quoting Cherry's season-opening rant on Coach's Corner that got him in so much hot water. It's basically the same argument, except it comes from a guy who doesn't have a history of being a polarizing figure (or a history of awesome outfits).
Buble continued, though, by offering up his solution to the problem.
"They need a third party. You cannot have someone who works for [NHL commissioner] Gary Bettman making disciplinary decisions. Nor can you have someone who is part of the players' association. You have to have a third party who has nothing to do with either. So it's fair and balanced," he says.

"The game has never been as good -- its fast, it's exciting. But hockey has also never gone through a time as tough as this with these young guys who were fighters who have taken their own lives," he adds, acknowledging the subtext of the uproar."
This isn't the first time that the idea of a third, neutral party as judge has been thrown out there. It won't be the last, either. If the controversy surrounding the suspensions keeps up, it will be another point of contention in the growing list of them for the CBA negotiations that are set to start in earnest around the All-Star Game.
I like the idea of a mediator, if you will, but it wouldn't be without its questions, too. How well does the person really understand hockey? Are they really neutral? You have to think that even if said mediator does enter the picture as a truly neutral party, it won't stay that way. It is only natural to begin forming opinions that shape your thoughts, no?
Of course, not all players see this change as being so difficult. For somebody like Capitals defenseman Dennis Wideman, it's a matter of respect for your opponent. I caught up with him earlier this season and here's what he told me regarding the new rules.
"For me I don't think it changes anything. I think the rules, the way they tweaked the rules and the way they changed it, that's the way it should be played," Wideman said. "I think when some one has got their back to you and they are in a vulnerable situation, you should lay off.

"We shouldn't have to change the rules. We shouldn't have all these suspensions. There has got to be that respect. I like what [Shanahan] has done and as long as he hopefully keeps it going and hopefully the guys start protecting each other a little more."
I was always told you can wish in one hand and, well ... do something in the other and see which comes true first. The fact is that it's not an easy transition, neither for the players nor for the sport. If it were as simple as saying "no more dangerous hits" it would have been eliminated years ago.
But as you can clearly see, the integrity of the game remains an issue. Hitting is such a fabric of the game that an official stat is kept just for it at every game you go to. It's a physical sport and hockey players are a typically tough breed. They and their fans by in large take a lot of pride in the physicality of the game. Scars are often badges of honor.
Fact of the matter is this is and will remain a very divisive issue. Players bating others into hitting them illegaly only compounds it. Players will always find ways to circumvent the rules, look for their shortcuts. The same applies here.
You work on one thing, that brings up a whole new second thing to work on, yada, yada, yada, the beat goes on. It makes progress pretty difficult at that point.
Photo: Getty Images
For more hockey news, rumors and analysis, follow @EyeOnHockey and @BrianStubitsNHL on Twitter.