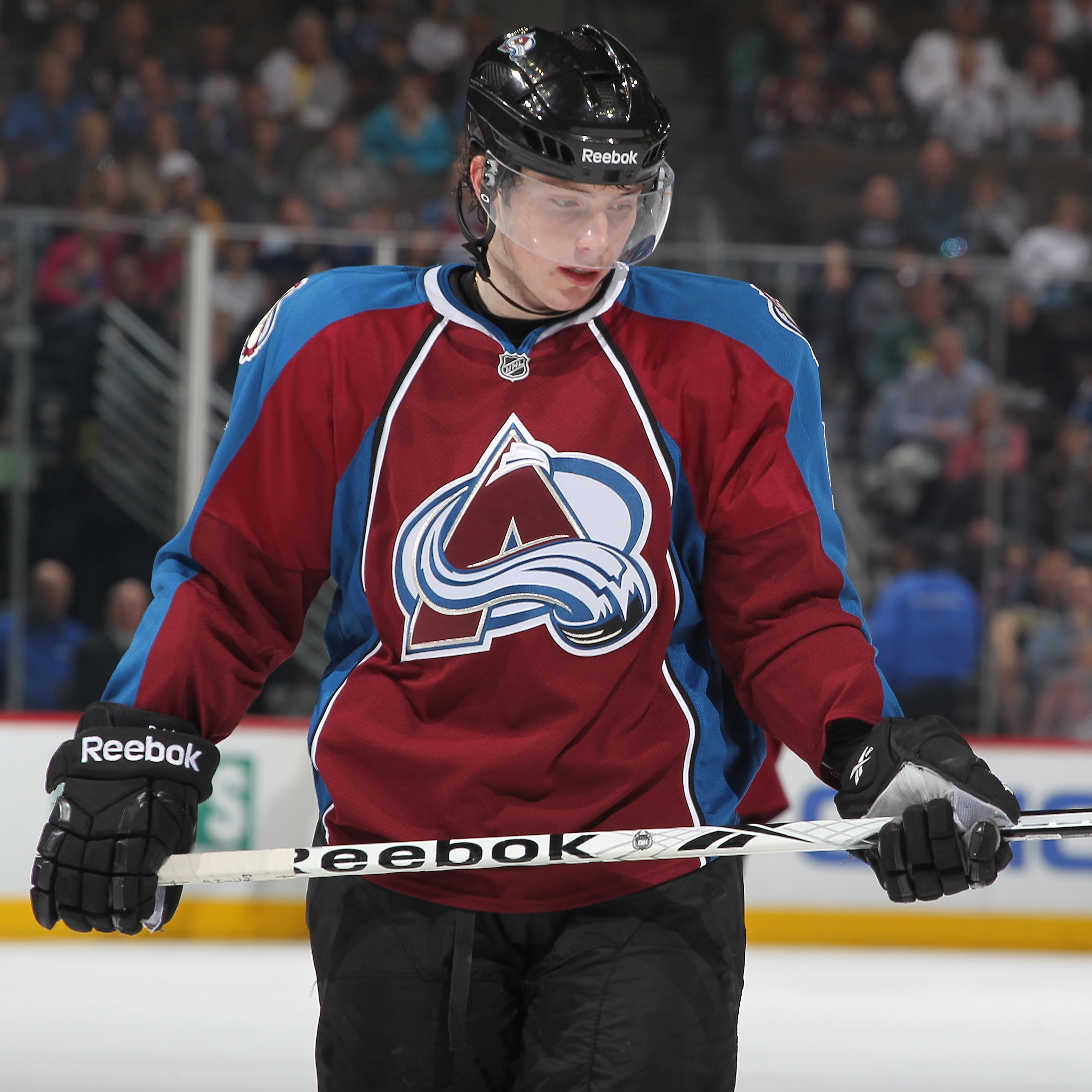 By: Adam Gretz
Pucks and Numbers: a weekly statistical look at what's happening around the NHL. This week: A look at the shootout success of the Colorado Avalanche and what it might mean for them going forward.
Thanks to a recent hot streak that's seen the team win nine of its past 11 games the Colorado Avalanche entered Wednesday in what would be the eighth and final playoff spot in the Western Conference. Three of those recent wins have come by way of the shootout, and for the season, Colorado has been the best team in the league in the tie-breaking skills competition, posting a perfect 7-0 record, after an impressive 6-1 performance a season ago.
They're relying heavily on the shootout, and that may not be a good thing for the team going forward.
Their 2010-11 performance in the shootout earned them absolutely nothing as they failed to qualify for the playoffs and finished with one of the worst records in the NHL. This season, for the short-term anyway, it's at least helping to keep them competitive for a while, and as one of only two teams in the league to still be perfect in the shootout (the other is Detroit -- which has only been involved in one shootout this season) those seven extra points have certainly helped.
For Colorado, its shootout success this season has a lot to do with goaltender
Semyon Varlamov
. During actual game play he's been terrible and currently owns a .900 save percentage, well below the league average. In shootouts, however, he's actually been one of the best goalies in the league and has stopped 17 of the 19 shots he's faced, winning every shootout he's been involved in. His individual performance in this area has improved in each of the past three seasons, and for his career owns one of the best all-time shootout save percentages in league shootout history (brief as it may be).
Meanwhile, forwards like
Milan Hejduk
, the currently injured
Matt Duchene
and
Ryan O'Reilly
have been their most called upon skaters and have managed to convert on 10 of their 17 chances, including five of the seven game-deciding goals.
Of course, the shootout still has its share of critics around the league, mainly among hockey purists, and the NHL has even taken steps to minimize the impact it has at the end of the season, as those wins no longer count when it comes to breaking ties for playoff spots.
It's also worth pointing out that teams that rely heavily on the shootout during the regular season don't have much success in the postseason, for obvious reasons.
First, if your team is taking part in a lot of shootouts it probably means they're not pulling away from the opposition and find themselves in a lot of close games that can be decided with one bounce. And, even more importantly, there's no shootout in the playoffs, which means those teams will then have to rely on actual 5-on-5 hockey to win, and if they were successful in that area, they wouldn't have had to rely on so many shootouts over the course of the regular season.
Since the NHL added the shootout coming out of the lockout for the 2005-06 season, the average NHL team takes part in 10-12 shootouts per year, usually winning somewhere around five or six of them per season. Only once did the NHL average number of shootout wins drop below five in a season (4.76 per team in '05-06) and only once did it go above 6 (6.1 during the '09-10 season).
The Avalanche already have seven this season, and with half of the season still to go, it's a good bet they're probably going to win a few more.
How have teams that relied on shootout success done in the playoffs? Not well. Not well at all. Over the past six seasons 13 teams have won at least 10 shootouts in a single season, and here's what they did in the playoffs, assuming they qualified:
Teams with 10-or-more shootout wins in a season
Team
Year
Shootout Wins
Playoff Success
Edmonton Oilers
2007-08
15
Did Not Qualify
Phoenix Coyotes
2009-10
14
Lost In First Round
Dallas Stars
2005-06
12
Lost In First Round
Los Angeles Kings
2010-11
10
Lost In First Round
Pittsburgh Penguins
2010-11
10
Lost In First Round
Los Angeles Kings
2009-10
10
Did Not Qualify
Boston Bruins
2009-10
10
Lost In Second Round
New York Rangers
2008-09
10
Lost In Second Round
New Jersey Devils
2006-07
10
Lost In Second Round
Pittsburgh Penguins
2006-07
10
Lost In First Round
Buffalo Sabres
2006-07
10
Lost In Conference Finals
Minnesota Wild
2006-07
10
Lost In First Round
New York Rangers
2006-07
10
Lost In Second Round
Only five made it past the first round of the playoffs, while only Buffalo during the 2006-07 season went as far as the Conference Finals.
Whether or not the Avalanche have to worry about that at the end of the season remains to be seen at this point. As a team they've been getting crushed during 5-on-5 play, mainly due to the struggles of Varlamov when he's not taking part in a shootout.
Right now they're relying almost exclusively on their power play (which is quite good) and their ability to scratch out extra points in a skills competition. How long can that reasonably be expected to continue?
Photo: Getty Images
For more hockey news, rumors and analysis, follow @EyeOnHockey and @agretz on Twitter.