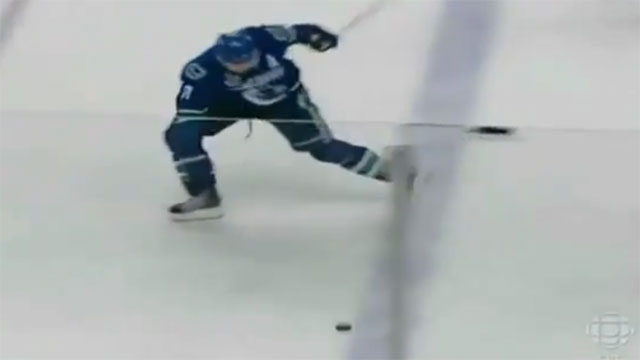 The first goal of the Stanley Cup Final came 59 minutes, 41 seconds into Game 1 – and even then there seems to be some dispute as to whether it should have counted.
Replays and photos show that forward
Ryan Kesler
, who set up the winning goal by beating Boston defenseman Johnny Boychuck to the puck, may have crossed the blue line before the puck. That would have made him offside, negating the game-winner by
Raffi Torres
scored a couple seconds later in the
Canucks
' 1-0 victory over the Boston
Bruins
at the Rogers Center on Wednesday night.
"Even if it was or wasn't, it wouldn't change the outcome right now," Bruins coach Claude Julien said.
There are eight situations that can be reviewed via replay, from judging whether the puck was illegally kicked in to determining if the puck actually crossed the line. Offsides isn't on that list. It's a moot point anyway since the call stood and there's no going back at this point.
-- A.J. Perez