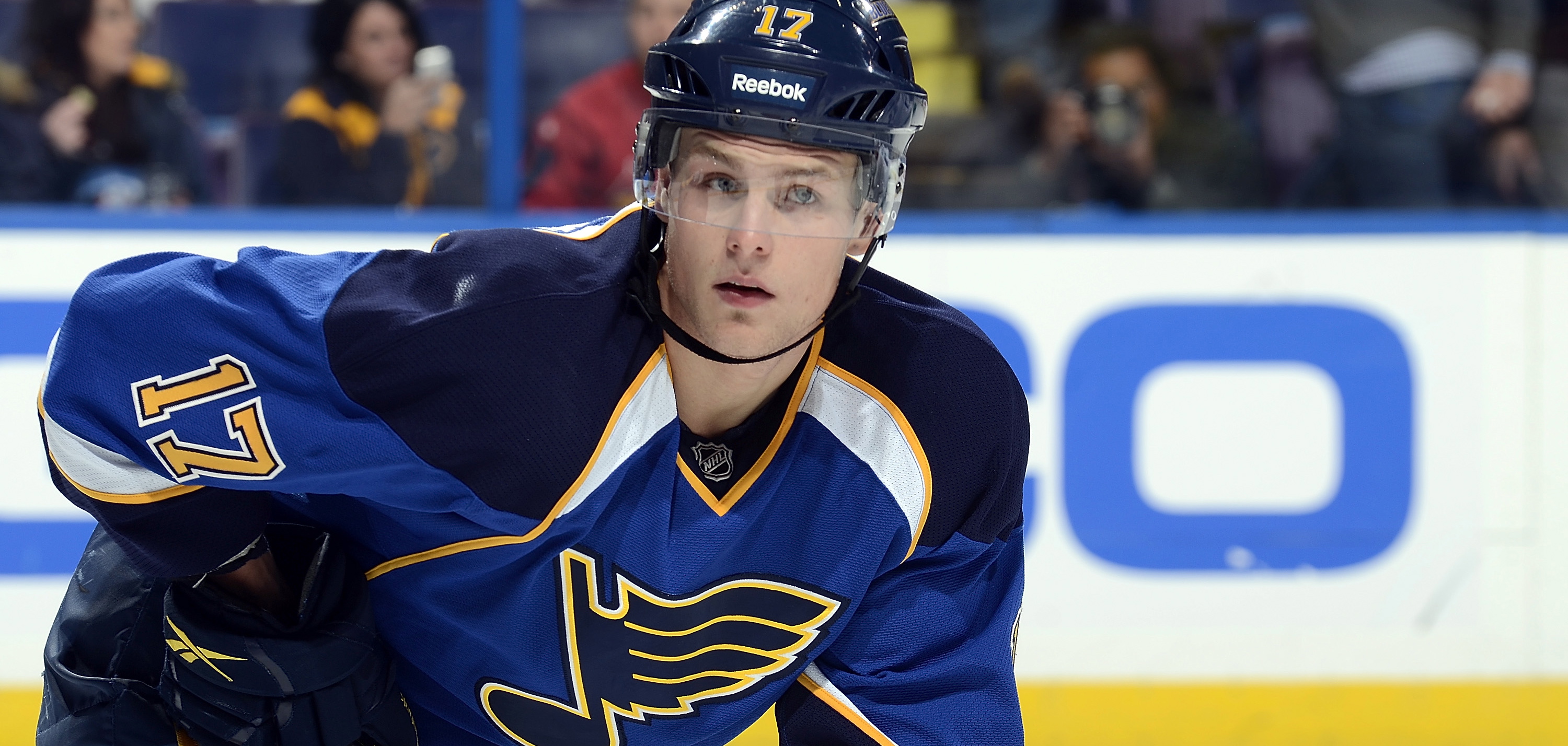 By: Adam Gretz
Pucks and Numbers: a weekly statistical look at what's happening around the NHL. This week: A look at three of the top defensive forwards in the NHL this season.
One of the toughest individual awards to win in the NHL over the past four years has been the Frank J. Selke Trophy, which is given annually to the best defensive forward in the league. In each of the past three years two of the three finalists have been Detroit's
Pavel Datsyuk
and Vancouver's
Ryan Kesler
, while Datsyuk has won it in three of the past four years going back to the 2007-08 season. Kesler won it last season, snapping Datsyuk's run of three consecutive victories.
Whether it's intentional or not, the award almost always seems to go to a player that scores a lot of points. As
I pointed out before the season started
, Minnesota coach Mike Yeo even acknowledged that fact when discussing
Mikko Koivu
's chances for the award, saying, "In order to do that [win the award], you have to get a lot of points."
It's kind of like how a lot of Gold Glove winners in baseball are also excellent hitters and run producers, even if there are superior defensive players at the same position. If that seems backwards to you, that's probably because it is.
That's not to take away from the past winners. Players that score a lot are obviously going to get noticed more and have their names in the spotlight more often because of their offensive ability, and that is obviously going to make their other qualities stand out and help influence voting. Still, there are a lot of excellent defensive players in the NHL that, while limited offensively, quietly shut down their opponents and keep them off the scoreboard.
Defense in hockey is still pretty subjective, and a lot of it can depend on your linemates/defensive partners. That said, you can get a pretty good idea which players are strong defensively when taking into account who they're playing against, the situations they play in, and how often they get scored on. For example: If you have two players that are on the ice for a similar number of goals against, but one of them plays against significantly tougher opponents and starts more shifts closer to his own goal, it's a good bet that player is the better defensive player, because even though the goal totals may be similar, he's playing in tougher situations.
We're over a quarter of the way through the season at this point, and here's a look at some of the top defensive performers that have stood out to me so far, taking into account a few of the aforementioned variables: 1) the level of competition they face every night during 5-on-5 play (Corsi Rel QOC), 2) the number of offensive zone starts they get (the lower the number, the tougher the assignments) and 3) the number of goals that are allowed per 60 minutes played when they are on the ice.
(Statistical data via BehindTheNet.ca)

1) Vladimir Sobotka, St. Louis Blues
Corsi Rel QOC: 1.243Offensive Zone Starts: 40.6%Goals Against Per 60 Minutes Played (5-on-5): 1.13
The Blues have been one the best defensive teams in the NHL this season, especially since Ken Hitchcock has taken over behind the bench, allowing the second fewest goals per game and the fewest shots per game in the NHL.
Leading the way has been the 24-year-old Sobotka, a player they acquired from the Boston
Bruins
in June, 2010, in exchange for David Warsofsky. Sobotka isn't going to light up the scoreboard, and in 224 career games has tallied just 61 points, including only 10 (two goals, eight assists) this season. But nobody scores against him, despite playing the toughest minutes on his own team and some of the toughest minutes in the NHL.
He's also the Blues' best center in the faceoff circle, winning over 54 percent of his draws. His defensive game has improved dramatically so far this season, and he's currently one of the top defensive players on one of the top defensive teams in the league, which is mighty impressive. Even so, he's unlikely to get much attention in the voting because he doesn't score enough to get noticed.

2) Patrice Bergeron, Boston BruinsCorsi Rel QOC: 1.351Offensive Zone Starts: 43.8%Goals Against Per 60 Minutes Played (5-on-5): 1.22
My preseason pick to win the Selke, and every year over the past two years he's taken small steps in the voting, finishing fifth two years ago and fourth in 2010-11. If his play through the first two months continues, he should finish even higher this season.
Sometimes it feels like Bergeron has been around forever, but he's still only 26 years old and doesn't turn 27 until July. His career was nearly ruined by concussions, and he's not only rebounded from those early setbacks to once again become a regular in the Boston lineup, he's one of their core players and one of the best defensive centers in the league.
Bergeron dominates the faceoff circle,
and as I pointed out on Tuesday
, plays in the tough situations against the other team's best players to open the scoring opportunities for Boston's other top forwards, such as
Tyler Seguin
, to be put into situations where they can focus on offense. There isn't a forward on Boston's roster this season that has a tougher combination of defensive zone starts and consistent ice-time against the other team's best players. And he's still been one of the toughest forwards in the league to score against.

3) Mikko Koivu, Minnesota WildCorsi Rel QOC: 1.261Offensive Zone Starts: 42.1%Goals Against Per 60 Minutes Played (5-on-5): 1.53
If the Minnesota Wild are going to continue to win games and stay at the top of the Western Conference they're going to have to do it with defense. I'm still not entirely sold on them long-term, mainly due to their lack of offense, but what I am sold on is that Mikko Koivu is one of the better two-way centers in the NHL, and nothing about that has changed this season.
The Wild still use him in the toughest spots against the best players, and along with out-of-this-world goaltending, he's been one of the driving forces behind their surprising start.
For more hockey news, rumors and analysis, follow @EyeOnHockey and @agretz on Twitter.