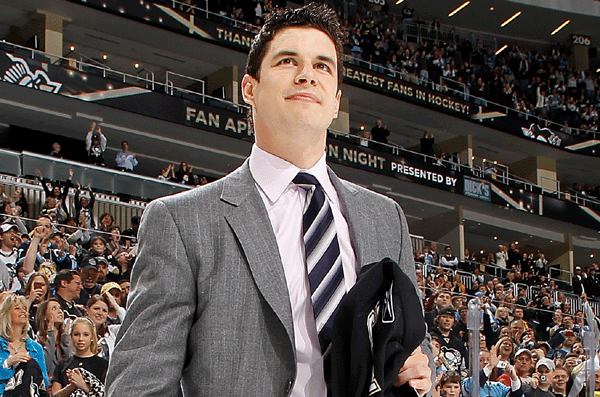 With every passing day bringing us closer and closer to the playoffs, the mystery remains unsolved: Will Sidney Crosby play? Where's the Mystery Machine when you need it?
Well, Penguins coach Dan Bylsma is leading us to believe that Crosby certainly won't be playing when the postseason begins next week. That much seems pretty certain.
"We've said it before and continue to say it -- he has a couple more steps to go in his rehabilitation before he can even think about returning to play," Bylsma told reporters. "I don't know how fast that's going to happen, I don't know if that's going to happen. There's no way to even make a timetable. And considering that he has two more steps to go through, it would seem like anything in the immediate future is out of the question."
Of course the return of Crosby would be huge for the Pens. They have surprised some by playing so well without The Kid and Evgeni Malkin in the lineup. Here it is the final weekend of the year, and Pittsburgh is hanging in the race for the No. 2 seed on the division title. That would be an amazing feat for a team that lost two players of that quality midseason. But the power play has struggled for weeks. Oh, and he's Sidney Crosby, ya know, perhaps the best player in the game?
They for sure won't see Geno back this year, but Crosby remains possible. He's been out since New Year's when he suffered a concussion. But at this point, it's seeming less and less likely. With the way Pittsburgh has played despite his absence, though, imagine what the Pens would be capable of if their superstar can return?
-- Brian Stubits