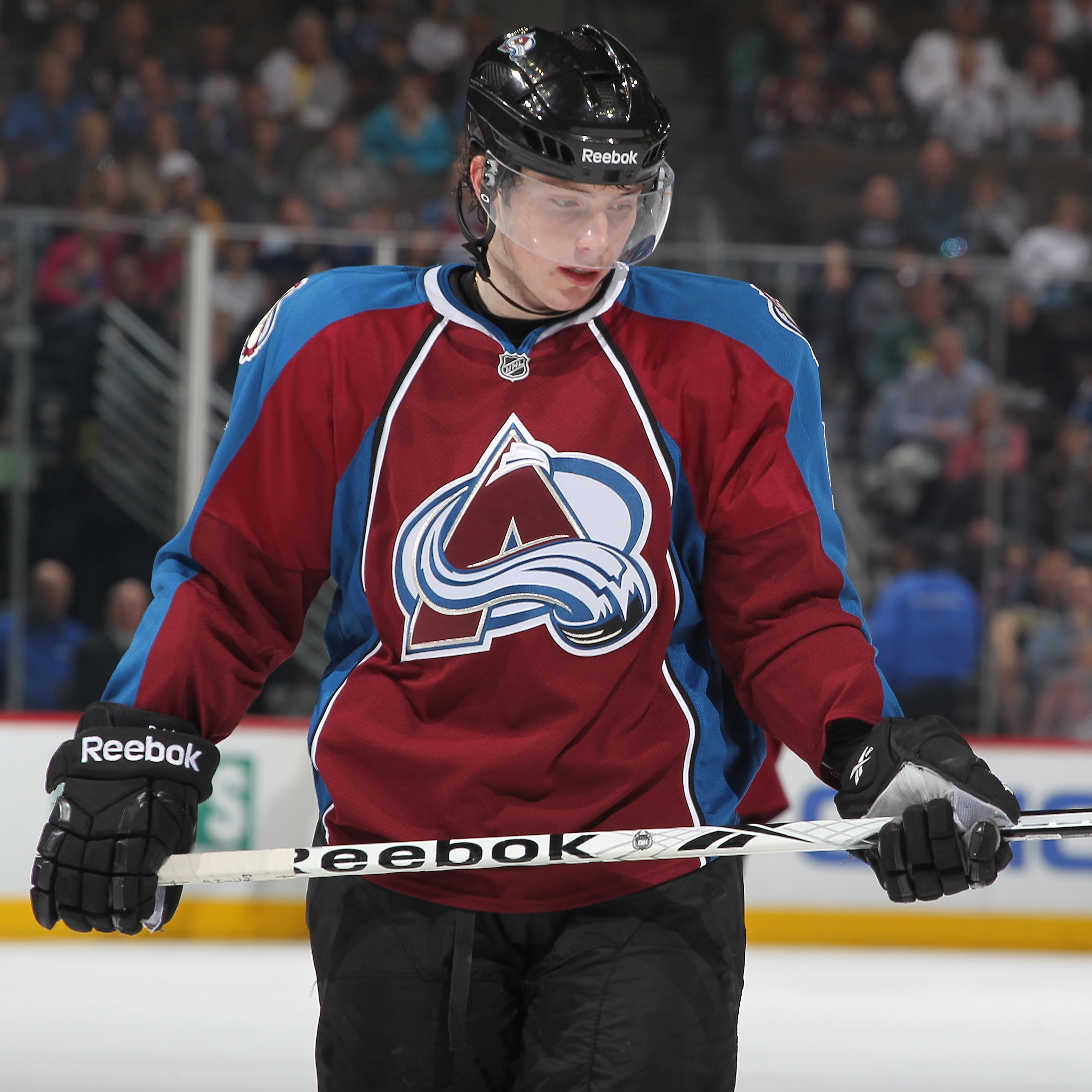 By: Adam Gretz
Matt Duchene
is entering the final year of his entry-level contract with the Colorado
Avalanche
and the topic of his next contract is, naturally, starting to come up. Especially since the player taken two spots ahead of him in 2009,
John Tavares
, signed a six-year, $33 million contract with the New York
Islanders
earlier this summer.
According to Mike Chambers of the
Denver Post
, Duchene and his agent, Pat Brisson, who also represents Tavares, are looking for a similar deal from the Avalanche. And it's awfully difficult, if not impossible, to argue that he isn't worth it based on his performance over the first two years of his career when compared to the play of Tavares on Long Island.
Here's what Duchene had to say on the subject, as well as the connection to Tavares,
via Chambers
:
"J.T. and I are pretty close. I didn't talk to J.T. about it, but I talked to our agent, Pat Brisson, about it, and we weren't sure what was going to happen right after he signed, whether it was going to be potentially something for me, but I didn't really care either way," Duchene said. "I love playing the game and the money is obviously nice, but I've never let that be a distraction for me. Not once. I'm not worried about it whatsoever."
The two players have basically been carbon copies of one another over the past two seasons from a production point of view, and they both play the same position, center. See for yourself on the chart below comparing their games played, goals, points, Even Strength points per minute and their faceoff percentages:
Matt Duchene vs. John Tavares: First Two Years
Player
Games
Goals
Points
ES Points/Min
Faceoff %
John Tavares
161
53
121
.0304
50%
Matt Duchene
161
51
122
.0348
47%
The raw numbers are as close as they can possibly be without being absolutely identical, and while Tavares has a small edge in the face off circle, Duchene scores a bit more in even strength situations while Tavares is more dangerous on the power play. But these are marginal differences.
James O'Brien
over at PHT points out that
while Duchene's apparent asking price is expensive, it could be worse for the Avalanche as he's not asking for a deal similar to the one his teammate,
Paul Stastny
,
signed that pays him $6.6 million per year
. A contract similar to the one Tavares signed would pay him $5.5 million per year.
Of course, it's also difficult to compare Duchene and Stastny at this point. While Stastny signed his current contract early in his third season (the same season Duchene is entering now) he was a significantly more productive player during his first two years in the league. During Stastny's first two seasons, for example, he had recorded 149 points in just 148 games. He was a point-per-game player and a regular on the Avalanche penalty kill, a role that neither Duchene or Tavares have regularly played over their first two years.
Duchene is a building block player for the Avalanche and he's already a very accomplished player for his age. Of course he's going to be expensive, and a deal in the same ballpark as Tavares is not only reasonable given how comparable they are, it should be expected. Anything less is a financial win for the Avalanche.
Photo: Getty Images
For more hockey news, rumors and analysis, follow @EyeOnHockey and @agretz on Twitter.