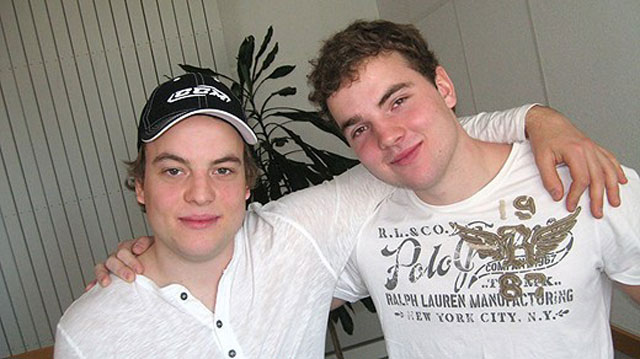 By Brian Stubits
The Vancouver Canucks could one day have twin Swedish twins.
The Sedin era in Vancouver has gone so well, the Canucks are looking for double the pleasure, double the fun it would appear. At the team's prospect camp this week, 2011 sixth-round draft pick Pathrik Westerholm is playing and so is his twin Ponthus, in Vancouver on a tryout.
Now these two don't come with anywhere near the fanfare the Sedins did -- going second and third overall in the draft. But they do have what Alex Burrows would call "dolphin sonar."
The odds of getting these twins together aren't anywhere near as long as they were to get the Sedins considering Ponthus was available after the draft, but it's still stunning the possibility of having two sets of Swedish twins in one organization.
The Westerholms don't share the almost identical resemblance that the Sedins have, but they are similarly minded offensive players.

"Maybe I'm Daniel," Pathrik told the Canucks' team site.

"I'm good at assists. I'm Henrik I guess," Ponthus said.
Vancouver is surely hoping its future twins can prove to be a mirror image of the current ones.
So long as they give us their own commercial, I'll be happy.
Swedish twins a myth? They're as real as Big Foot. Oh, wait.
Photo: Canucks.nhl.com
For more hockey news, rumors and analysis, follow @cbssportsnhl and @BrianStubitsNHL on Twitter.