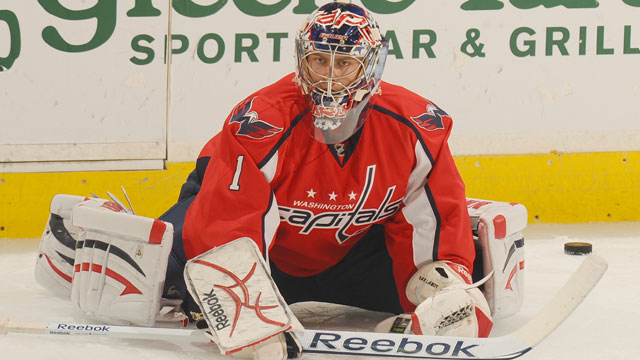 The Colorado Avalanche have acquired goaltender Semyon Varlamov from the Washington Capitals in exchange for a first-round pick in 2012 and second-round draft pick in either 2012 or 2013.
The Avalanche have a hole to fill in net and most assumed they would do it by signing Tomas Vokoun. Perhaps they still do, but bringing in Varlamov could signal the deal fell through with Vokoun.
Varlamov had been rumored to be on his way to the KHL, but stated he wanted to try and stay in the NHL, just that his days in Washington were done. Now he likely has his chance to stay in the States and be a starter.
Now where does Vokoun go? The Miami Herald's George Richards suggests the netminder could be headed to the desert to sign with the Phoenix Coyotes. Still, where Vokoun ends up will be one of the most interesting questions to follow for the rest of the day.
By Brian Stubits
Photo: Getty Images

Click here for more free-agency updates.

For more hockey news, rumors and analysis, follow @cbssportsnhl and @BrianStubitsNHL on Twitter.