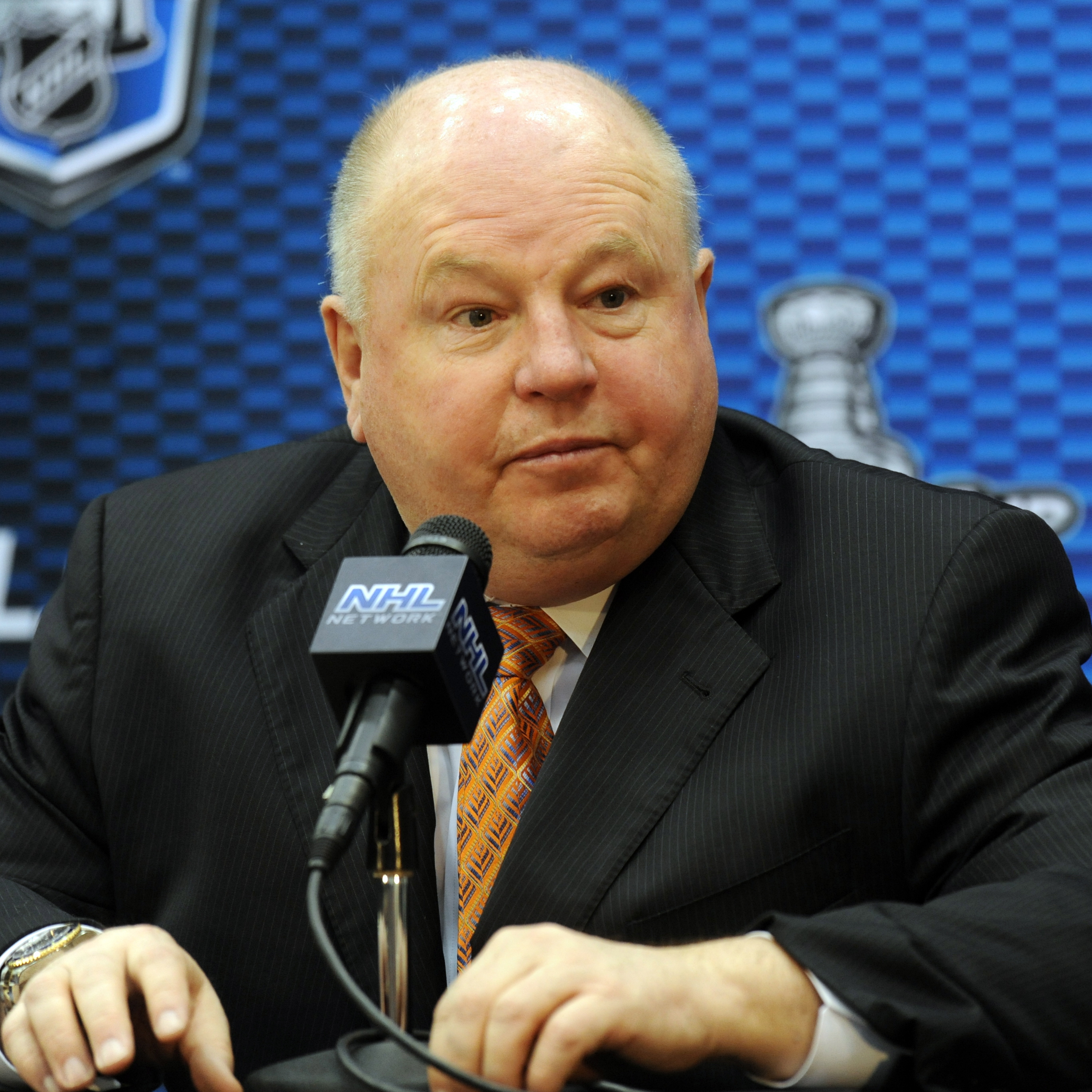 By: Adam Gretz
When the Washington
Capitals
were swept by the Tampa Bay
Lightning
in the second round of the playoffs last season there was a belief that head coach Bruce Boudreau could be the person to take the fall for yet another disappointing -- and short -- postseason run.
For all of the regular season success the Capitals have experienced since Boudreau took over behind the bench, relieving Glen Hanlon early in the 2007-08 season, the team has managed to win just two playoff series in four trips, both of which came against the New York
Rangers
.
Given that the Capitals have finished in the top-three of the Eastern Conerence in each of the past three seasons, much more has been expected.
Even so, the Capitals front office showed its faith in Boudreau this offseason and brought him back for the 2010-11 season, and this week general manager George McPhee told Stephen Whyno of the
Washington Times
why he made that decision. For one, McPhee said that teams in the NHL change coaches way too often -- and he's right about that. Teams go through them like they're old socks -- and that when a team comes up short the knee jerk reaction is to always go right to the coach.
More from McPhee, via Whyno
...
"I look at a coach who's got the best winning percentage in the regular season of any coach in the history of the league. No coach has had a better record after this many games. He's won four straight division titles, he's won a Presidents' Trophy, he's won two Eastern Conference titles — pretty good record. It doesn't always go your way in the playoffs, but as long as you're getting there and playing well and competing, that's what we want."
I'm not sure what the two Eastern Conference titles is a reference to, but the overall point is that McPhee has complete faith in his head coach and is happy with the impressive regular season mark. The Capitals are once again a preseason favorite to reach the Stanely Cup Final, especially after adding
Tomas Vokoun
,
Joel Ward
,
Troy Brouwer
and
Roman Hamrlik
this summer to go with their already deep roster, which will once again put a target on Boudreau if the team falls short of expectations.
Either way, his return to the Capitals is great news for local businesses in the Washington D.C. area, including
Hadeed Carpet
, which is using Boudreau in some amazingly awkward commercials, like the one featured below, which comes via Capitals
Blog Russian Machine Never Breaks
(and they have more, including outtakes).
Photo: Getty Images

For more hockey news, rumors and analysis, follow @EyeOnHockey and @agretz on Twitter.