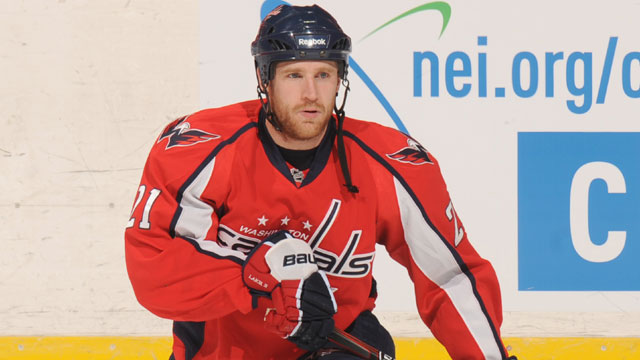 The Capitals have signed center Brooks Laich to a six-year contract worth $27 million.
There was concern among the Caps faithful that Laich would be on his way out of town, considering he was set to become an unrestricted free agent Friday.
"It wasn't very stressful at all," said Laich of the negotiating process. "Washington was easily my first choice. I gave my agent instructions that I fully intended to return to Washington and that was my only choice. I wasn't looking to test the market."
Keeping Laich was important to the Capitals. He's a solid, two-way player who contributed 16 goals and 32 assists last season for the Caps after a career-high 25 goals and 59 points the season before.
"He's really important to this team," Capitals GM George McPhee said. "This guy is committed. I think lots of other teams were going after him. This is an important guy for us."
"My intent the whole time was to return," Laich said. "That was the only option. We got to a point where it got very close to the draft and I really wanted to get the deal done so I knew for sure I'd be going back to Washington. You never know (what) could happen at the draft; they could have made trades or gone in another direction. I didn't want to lose Washington."
It might have taken a couple of days longer, but the only thing anybody is losing is the free-agent market, down one of the better players that would have been available.
-- Brian Stubits
Photo: Getty Images

For more hockey news, rumors and analysis, follow @cbssportsnhl on Twitter or @BrianStubitsNHL