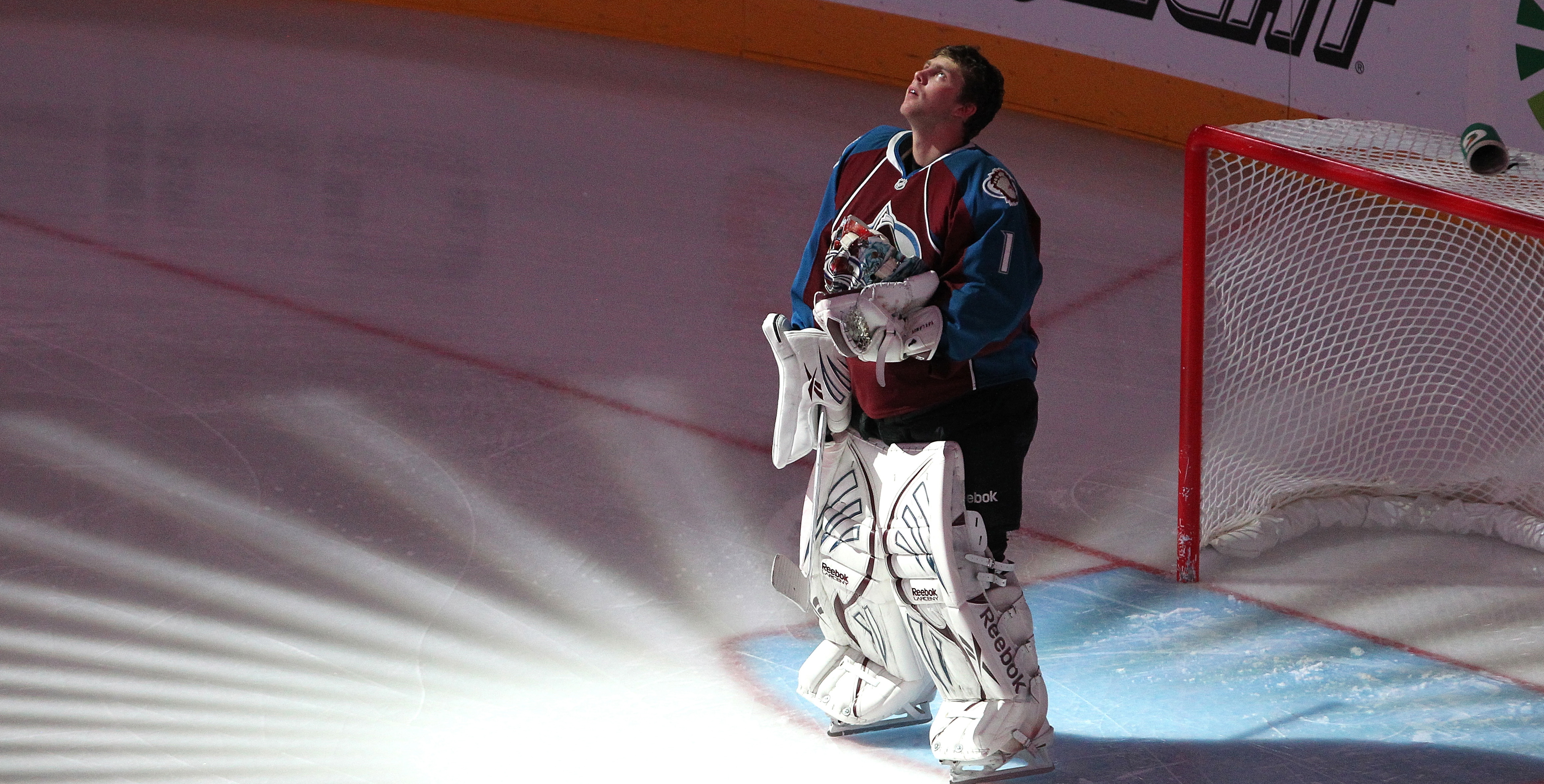 By: Adam Gretz
PITTSBURGH --
Milan Hejduk
has spent his entire career with the Colorado
Avalanche
organization, playing over 920 games (and still counting). He's scored over 360 goals and been a member of a Stanley Cup winning team, and on Tuesday night he played his first game as the team's captain, just the third different one the franchise has had since 1992-93, when it was still based in Quebec.
After a strong first period that included Hejduk registering an assist on
Matt Duchene
's
highlight reel goal
, everything unraveled over the final 30 minutes of regulation as the Avs dropped a 6-3 decision to the
Penguins
, spoiling what should have been an exciting night for the 13-year veteran.
"It's a great honor," said Hejduk after the game. "I'm very proud to have the 'C' on my jersey, but I wish tonight could have been a different result."
The result, unfortunately, has been a common one for the Avs over the past month, as the loss is their ninth in their past 12 games, and follows what had been a promising start that saw the team win six of its first eight games, with all of the wins coming on the road. Whether it's been at home or on the road, finding the win column has been an issue lately for a team that has won just three games in regulation all season, and only one since Oct. 13.
Still, for all of their struggles lately you have to say this for the Avalanche: their games are definitely not boring.
Their forwards are young, fast and exciting, especially Duchene, who was one of the best players on the ice for either team on Tuesday night. When that all meets at the confluence of poor defense and goaltending, well, you're going to see a lot of goals. Last season Avalanche games
were the highest scoring games in the league
, and they're not far off that pace this season averaging over six goals per game. The NHL average is just 5.56.
Though, a lot of that has been -- and still is being -- driven by the aforementioned issues on the blue line and in the crease. That has to be a concern given the emphasis that was placed on both areas over the summer to improve a team that allowed the ninth most shots in the NHL and owned, by a pretty large margin, the worst save percentage.
In an effort to fix those weaknesses the Avalanche assembled one of the biggest defenses in the NHL (seriously, these guys are huge ... four of their regulars are each listed over 6-feet-3, 230-pounds) by signing
Jan Hejda
and
Shane O'Brien
to go with
Erik Johnson
and
Ryan O'Byrne
, two players that were acquired in mid-season trades during the 2010-11 season. Those additions on the blue line were accompanied by what was perhaps the most controversial move of the summer, by any team, when the club sent its 2012 first-round pick to the Washington
Capitals
in exchange for goaltender
Semyon Varlamov
. At the time of the trade it was thought that pick could turn out to be a lottery pick, and it still very well could be.
Varlamov did his part to silence the critics of the move early in the season, basically standing on his head during his first three starts. But to say he's struggled since would be an understatement. While the Avs have managed to cut down the number of shots they allow, the goaltending has still been an issue with Varlamov posting a save percentage below .900 in eight of his past 11 apperances, including Tuesday, while their team mark is still in the bottom-three of the NHL.
"When you're going through a stretch like this, you rely on your goaltender," said coach Joe Sacco following Tuesday's game, which saw Varlamov allow six goals on 33 shots. "He (Varlamov) made some big saves, but I'm sure there's a few he'd like to have back. Everybody has to be better including him."
Of course, there are still plenty of question marks as to whether or not they will -- or can -- be much better.
Their defense is massive, but how well does that size translate to success in the current NHL? And outside of Johnson, a former No. 1 overall pick by the St. Louis
Blues
, how much long-term upside is there with the current group? In the crease, Varlamov is still a major
Wild
card. He's definitely a gifted athlete with impressive quickness, but his career has been plagued by injuries and bouts of inconsistent play.
If their play on the back side doesn't improve it could be another long season in Denver, and this time there will not even be the prospect of a top draft pick there to help salvage it.
For more hockey news, rumors and analysis, follow @EyeOnHockey and @agretz on Twitter.