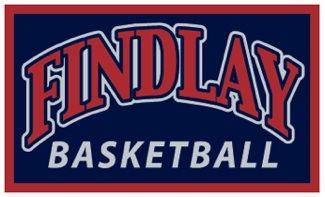 Amedeo Della Valle didn't emerge on the scene until about four months ago, but he's still managed to cement himself as one of the best available guards in the country.
Della Valle, a 6-foot-5 native of Italy, has been starting for Findlay Prep (Nev.) this season. Getting a chance to play alongside top-10 guys like Brandon Ashley and Anthony Bennett has given him an opportunity to get seen by plenty of schools.
He is currently hearing from Gonzaga, UCLA, Arizona, Connecticut, Georgetown, California, Oklahoma State, Saint Mary's, Utah and Portland.
The only school he has visited so far was Arizona.
"It was a game against San Diego State, which they lost," Della Valle said. "But I got to walk the campus, see the facilities."
Della Valle is a natural point guard, but with Dominic Artis and Nigel Williams-Goss entrenched in the Findlay backcourt, he's been playing out of position a bit. Moreover, with Bennett injured, Della Valle has been defending bigger players.
It's given him the chance to demonstrate his versatility.
"I can play the one and the two," Della Valle said. "I can defend combo guards."
Della Valle is taking his time with a decision, and said he will likely choose a school until April. There are no favorites, and no other visits planned just yet.
"I want to play right away," he said. "I also want a great coach. And style of play is important."
Other Findlay notes:
- Five-star forward Anthony Bennett said he hasn't talked to any coaches in awhile, instead focused on recovering from injury and the season. He plans to take all five visits and will wait until after the end of the season. Washington, Kentucky, Florida, UNLV and Oregon are the five schools on his list.
- Winston Shepard saw his stock rise a bit since the Hoophall Classic, getting an offer from Connecticut in the past two weeks. New Mexico, San Diego State, UNLV, Oklahoma State and UTEP were his final five, with St. John's and Oregon also sniffing around. Shepard doesn't have any visits planned, but he has already tripped to New Mexico.
- Former UNLV commit Nigel Williams-Goss hasn't narrowed things down yet. The junior guard still has the Runnin' Rebels in the mix, but Washington, Oregon, Harvard, Arizona and UCLA are coming at him the hardest.
Photo: Findlay Prep