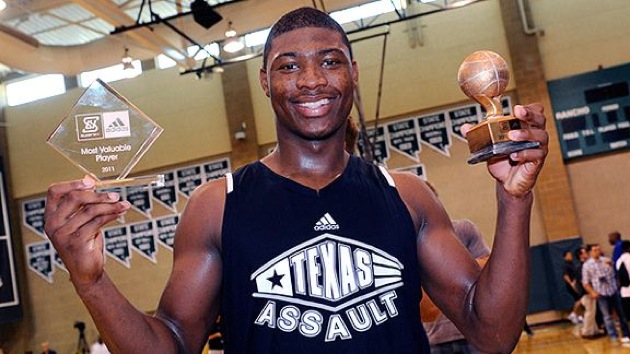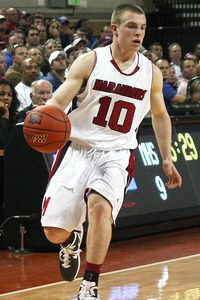 In the class of 2011, Oklahoma State coach Travis Ford made waves when he picked up a commitment from top-10 recruit LeBryan Nash.
It looks like he's doing the same in 2012.
On Friday night, Ford nabbed commitments from two players, Marcus Smart and Phil Forte, teammates on both the high school and AAU circuits.
"Me and Phil just wanted to stay together," Smart said.
Both players are from Flower Mound High School (Texas) and run with Texas Assault during the spring and summer.
Smart, ranked No. 12 in CBSSports.com's Top 100, is one of the best all-around players in the country. The 6-foot-4 prospect is strong and active, and is one of the best on-ball defenders around. He has steadily improved his ball-handling and shooting, and can play multiple positions. Forte, a 5-foot-11 guard, is simply one of the best shooters in the class.
"We just felt that we started together, so we should finish together," Smart said.
Both players were on the Stillwater campus on Friday night, and the entire visit won them over.
"Just the whole atmosphere," Smart said.
Forte held offers from Oklahoma, Kansas State, Iowa and others, while Smart's finalists were North Carolina, Oklahoma, Kansas State, Texas and Kansas.
Even if Nash doesn't stay for more than one season at Oklahoma State, it seems the Cowboys will be in good hands. Smart is confident that he and Forte can make an impact.
"A good one, no doubt," Smart said.
Photo: Adidas Super 64, ESPN