Yep, computer viruses have made my machine completely worthless today.... which means I have none of my caption pictures... which means I can't do a contest today.
I do, however, have this Photo Hunt that a made for our
FACEBOOK
yesterday.
If you haven't played before, here's the deal: Below you'll see two versions of the same picture. It's your job to find the 10 subtle differences between them.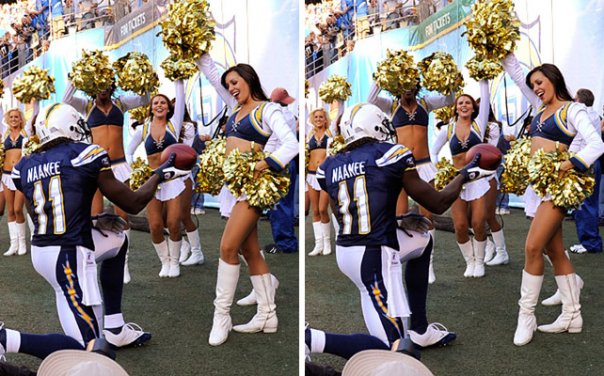 Sorry guys... best I could do. Hope it's at least a little fun. First peson to find them all gets a point on the Caption Contest!