By Steve Elling
PALM BEACH GARDENS, Fla. -- Sometimes a picture is worth a thousand words.
Or in the case of this father and son shadowing Tiger Woods at the Honda Classic on Thursday, maybe a million of them.
The early winner of the photo caption contest is, "The sad part is, they had these shirts custom made 30 months ago."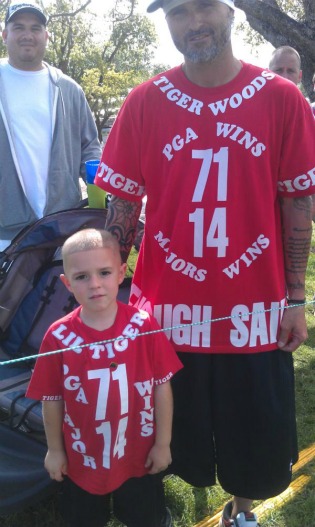 Father/son combo following Tiger Woods at the Honda Classic. (Twitter)
Photo credit John Maginnes' Twitter