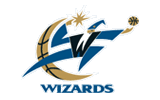 page/WAS">Wizards logo" width="160" height="100" /> Washington Wizards
Well Wizards faithful, the long season continues on. I am not sure how many people are beginning to jump ship or how many have just decided to stick around for what's supposed to be known as a professional team. The season is now half way through and the Wizards have played more of their easier opponents, yet have only posted an 8-33 record. To date they have lost 8 of their last 9 with the most recent coming at the hands of the West's best Los Angeles Lakers.
The game at STAPLES center started out as a close one, with both team battling back and forth. By the time halftime came around the Lakers had managed to score 72 points to the Wizards 49. Some could argue that it's the Wizards defense losing games for them, as they do struggle in about every part of that court. Pick and rolls, pick and pops, isos and open threes are made fairly too easy for the opposition. I think this team just doesn't have the heart to continue to fight. At this point in the season with the record they have, what can you tell a player to get them motivated to continue to try? They better start to get things together if they want to avoid the leagues worst record at the end. With a tough 3 game stretch, the Wizards will face the Blazers, Suns and Heat. It will be interesting to see if Antawn Jamison and Caron Butler can will them to some wins before the season ends in late April.
Where do they go from here? Is it a let go and look forward to the lottery in hopes to land a big name from the college world? Should they even bother to have Gilbert Arenas make an attempt to come back? Time will tell where this organization is headed and what plans they have for their future...