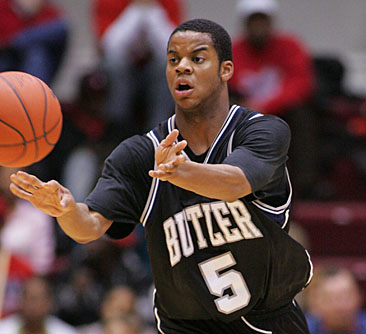 Watch CBS Videos Online
Davidson vs. Butler
This is the most critical game of the remainder of their schedules, a win could get them into the the big dance, a loss could kill their chances, and put them outside of the bubble. Butler on a skid losing to teams some people have never heard of, Davidson the same. Basically, this is the biggest bubble game this weekend or the rest of the season.
Who will win?
They both won't have anymore games to help their resume. Butler is 22-4 and 13-3 in conference play. Davidson is 22-5 and 15-2 in conference play.
Davidson is an 11 seed in Danthemans bracketology and Butler is a 10 seed.