Dontrelle, once the All-Star kid we all wanted to see, retires at 30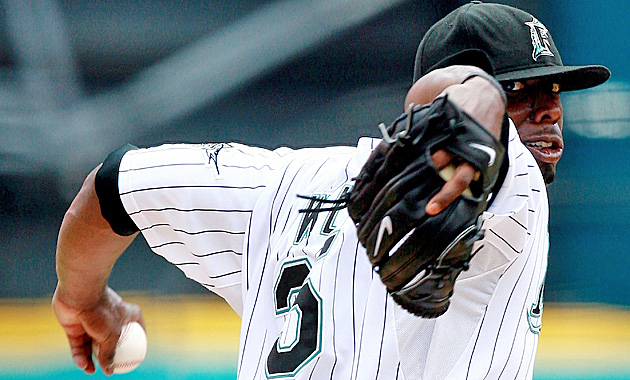 Willis racked up 58 wins before he turned 25, but has just 14 in 5 1/2 years since. (Getty Images)
Nine years ago, Dontrelle Willis was the kid we all wanted to see in the All-Star Game.

Dusty Baker was the manager who at first kept him out of the game.

Dontrelle was 21 years old. He was exciting. He had jumped from Double-A to the big leagues with the Marlins, he had thrown a one-hitter and he was the National League pitcher of the month. In South Florida, where his starts were attracting World Series-like TV ratings, they were calling it Dontrelle-mania.

At the break, he was 9-1 with a 2.08 ERA.

On All-Star selection day, Baker (who was managing the Cubs, but managed the All-Star team because he had taken the Giants to the 2002 World Series), bypassed Willis. He explained that he hadn't seen Willis pitch. That week, Willis faced Baker's Cubs, and Baker then named Willis to the team as an injury replacement for Kevin Brown.

Why is any of this relevant today?

Simply because it's All-Star week, Baker's Reds are involved in a snub controversy . . . and Dontrelle Willis just retired, at age 30.

Willis had 58 wins (and a 3.44 career ERA) before he turned 25 years old. He has 14 wins (and a 5.65 ERA) in 5 1/2 years since then.
He went 22-10 with a 2.63 ERA and nearly won the Cy Young Award in 2005, at age 23.
He won just four major-league games after the Marlins traded him to the Tigers (along with Miguel Cabrera) after the 2007 season.

Dontrelle was something special as a kid.

Now, he's just another reminder that not every great, promising, exciting kid ends up with a great career.

What happened to Dontrelle?

I'm not sure anyone knows for sure. The Tigers put him on the disabled list with "anxiety disorder" at the end of spring training 2009. I always wondered how much Willis struggled with the trying to live up to the "D-train" personality he built up for himself.

Others suggested that Willis got too big, and that his size eventually kept him from succeeding with the big leg kick delivery.

Whatever it was, it was too bad.

As I wrote three years ago, I won't ask you to feel sorry for Dontrelle, who made more than $40 million in his big-league career, according to baseball-reference.com. I won't ask you to feel sorry for the Tigers, who wasted a lot of that money on a contract they never should have given to an already-declining Willis.

It's just a sad reminder that some of the careers that start off looking so promising don't end up that way.