Red Sox to demote Middlebrooks when Youkilis is activated from DL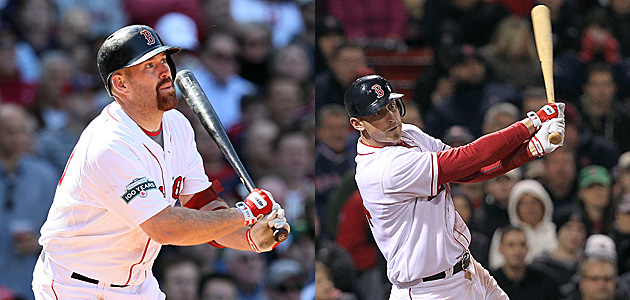 Red Sox
third baseman Kevin Youkilis is on the 15-day disabled list with a back injury. He hasn't played since April 28, but he's progressing and should return very soon. And when he does come back, he'll get his job back, while youngster
Will Middlebrooks
will be demoted back to Triple-A, CBSSports.com's Jon Heyman reports.
This move is sure to be polarizing. Youkilis was struggling to begin the season, hitting .219/.292/.344 with two homers, nine RBI and 14 runs in 18 games. Middlebrooks, meanwhile, has hit from the second he was called up. He's hitting .304/.347/.674 with four homers, 13 RBI, nine runs and five doubles in just 11 games. The line was a mere continuation from Middlebrooks' hot start in Triple-A.
One can only wonder if Youkilis is going to be put on display as a possible trade candidate? He is 33 and has trouble staying healthy, but he's also a three-time All-Star and has a history of good offensive production. He's only signed through this season (with a 2013 club option), too, so it's possible someone would trade for him. The Red Sox need pitching depth, too, so a trade would make a lot of sense in terms of clearing the path for Middlebrooks -- who certainly appears ready to stay in the bigs -- and helping to fill another need.
But that's just conjecture. All we know now is the Red Sox seem to prefer playing Youkilis everyday with Middlebrooks playing in Triple-A -- at least for the time being.
For more baseball news, rumors and analysis, follow @EyeOnBaseball on Twitter, subscribe to the RSS feed and "like" us on Facebook.