Ozzie Guillen says he hates Twitter, quits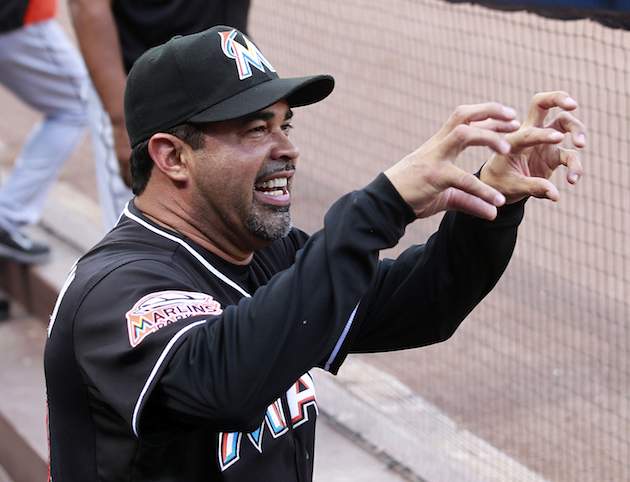 Well, a Guillen quit Twitter -- too bad it was Marlins manager Ozzie Guillen, not his sons. That said, I'm sure the Marlins brass is happy the elder Guillen isn't sending out his thoughts at 140 characters at a time -- at least for now.
Guillen tweeted Thursday that he was done with the social networking site.
my last tweet. me ultimo tweet good luck buena suerte.

— Ozzie Guillen (@OzzieGuillen) May 17, 2012
Guillen, who has more than 230,000 followers, told reporters he hates Twitter and is glad not to deal with it anymore -- "I hate Twitter," he told reporters,
including the Miami Herald
.
"Don't follow me anymore. It's a stupid thing. I never made any money on that. When you speak Spanish, you speak Spanish. When you speak English [people say] 'you don't know how to spell English.' Get a real job. Get a life. I don't make money out of that. I'm done."
He added that he got sick of the "nasty" messages people sent him.
"I'm not Kim Kardashian. I don't sell anything in my life to have a Twitter," Guillen said (Miami Herald). "I tweeted yesterday about my friend dying. I hadn't tweeted in three months. I don't tweet anymore. Follow somebody else. Follow LoMo [Marlins left field Logan Morrison]. It's more fun. LoMo got better stuff than me."
Morrison,
@LoMoMarlins
, has more than 107,000 followers, but has also gotten in trouble with his account.
Of course, it should be noted that Guillen hasn't deleted the account (which is probably a good idea, better to let it go without updates rather than risking someone taking the name) and can always return.