Ron Washington says Josh Hamilton's problems aren't physical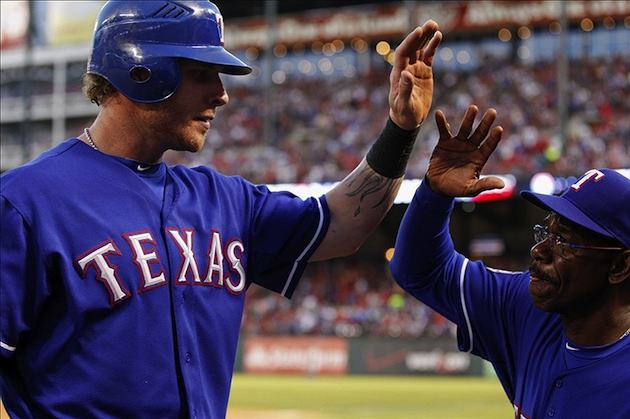 Ron Washington said there's something going on with Josh Hamilton, but he can't say what it is. (US Presswire)
There's something going on with Josh Hamilton, although nobody apparently wants to say what it is -- or at least manager Ron Washington doesn't think it's his place.

On Saturday Hamilton made some vague comments about the source of his recent struggles on the field, but wouldn't give any details.

Wednesday, Washington had to dance around it, saying he wouldn't be able to address whatever issues Hamilton is going through. Washington did note that said since Hamilton brought it up, it's obviously an elephant in the room.

"The issues is something that I think Josh would definitely have to be the one to expose," Washington said according to ESPNDallas.com. "It's certainly not physical. It has nothing to do with injuries. Josh is the one that made the statement that got all the inquiries going, and I think Josh is the one that has to put a rest to the inquiries, not Ron Washington. I can just tell you one thing: It is not because he's hurt."

Hamilton has a history of injuries, but he also had highly publicized relapse in his battle against addiction in January. That was his second-known relapse, with another in 2009. Hamilton was banned from baseball in 2003 for drug and alcohol abuse and was reinstated in 2006 and has undergone thrice-weekly drug tests since then.

After an historic start to the season, Hamilton has hit just .202/.288/.399 with eight home runs since June 1.
For more baseball news, rumors and analysis, follow @EyeOnBaseball on Twitter, subscribe to the RSS feed and "like" us on Facebook.