There's a high school baseball player named Fenway Parks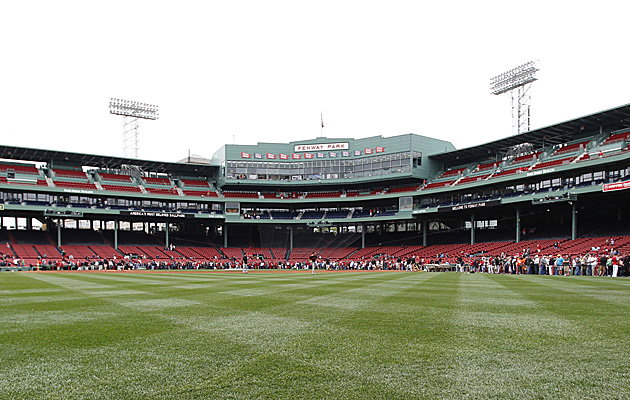 No, this is not the headshot of Mr. Fenway Parks. (US Presswire)
Over at PerfectGame.org, one can view profiles of college baseball recruits. And in doing so, one might notice a name that seems rather familiar: Fenway Parks.
Yes, the parents of this young man named their child Fenway Parks. It's outstanding. He's a pretty damn good baseball player, too, considering he's being considered for collegiate ball by the likes of Mississippi, Nebraska and North Carolina. Maybe one day we'll see him in the show, preferably as a member of the Red Sox.
Next up, we attempt to find someone named Wrigley Fields.
UPDATE: Thanks to Eye on Basketball scribe Royce Young, we can pass along that a couple in Michigan City, Indiana named their son Wrigley Alexander Fields back in 2007.
Hat-tip: Notgraphs
For more baseball news, rumors and analysis, follow @EyeOnBaseball on Twitter, subscribe to the RSS feed and "like" us on Facebook. Also, individually interact with us on Twitter: @MattSnyder27, @daynperry and @mikeaxisa.