Minor-leaguer tied to Biogenesis clinic suspended 100 games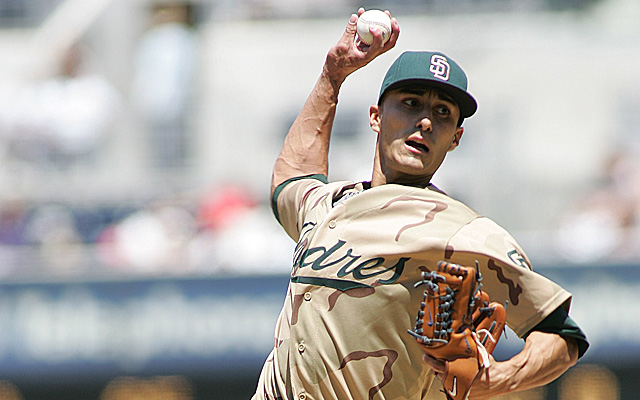 Tigers farmhand Cesar Carrillo has been suspended 100 games for violating the Minor League Drug Prevention and Treatment program, Major League Baseball announced Friday.
Carrillo -- a University of Miami product -- had a 9.00 ERA in 20 innings for Double-A Erie last season. He's going to be 29 years old in late April, so the major-league impact of this on the Tigers is nearly nil.
This is newsworthy, however, because Carrillo's name appeared in the Biogenesis papers, tying him to Anthony Bosch. Alex Rodriguez, Nelson Cruz, Melky Cabrera and a few others were also said to be connected to Bosch's clinic. Gio Gonzalez's name was in there but only tied to legal supplements (and he passed a drug test). Ryan Braun was shown to owe the clinic money, which Braun has said was in exchange for services relating to his appeal last offseason.
So with Carrillo suspended, it's reasonable to wonder if this is a precursor to some of the big-league players getting popped. After all, Major League Baseball has an ongoing investigation on the Biogenesis clinic.
The answer is not necessarily.
First things first: MLB suspensions and minor-league suspensions are unrelated. In the minors, there's no union, for example.
Also, we can't be sure why Carrillo was suspended. It's possible he was suspended due to findings of the Biogenesis clinic, but it's also possible he failed a drug test.
So when it comes to the MLB players named in connection with the Biogenesis clinic, we're still in a holding pattern.
For more baseball news, rumors and analysis, follow @EyeOnBaseball on Twitter, subscribe to the RSS feed and "like" us on Facebook. Also, individually interact with us on Twitter: @MattSnyder27, @daynperry and @mikeaxisa.