Report: Dodgers sale expected to be approved Friday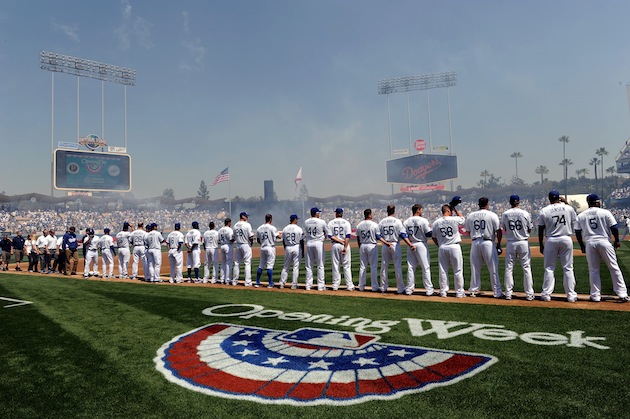 The sale of the
Los Angeles
Dodgers is expected to be approved on Friday after the new owners give confirmation to Fox Sports that Time Warner Cable would not be involved in the purchase of the team,
the Los Angeles Times reports
.
In Friday's hearing, the new owners will have to state under oath that Time Warner Cable isn't involved in the new ownership group. Fox Sports had the right to challenge any sale in which Time Warner Cable was involved.
The Dodgers' current television contract expires after the 2013 season and several entities including Fox Sports and Time Warner Cable are expected to bid for the rights to show the Dodgers and the new contract could be worth as much as $5 million. Or the new group could launch its own team-owned regional sports network, much like the
Yankees
' YES Network.