Tickets scarce for 2012 All-Star Game in Kansas City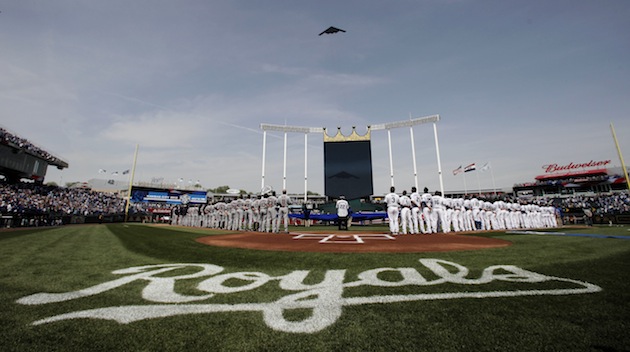 Want to go to the All-Star Game in
Kansas City
? Good luck.
Tickets to the July All-Star Game and Home-Run Derby go on sale to the general public on Friday, but
the Kansas City Star reports there will be hardly any tickets to the July 10 game or the July 9 Home-Run Derby when they go on sale Friday.
The only tickets remaining will be a "very limited" number of standing-room only tickets.
Last year the
Diamondbacks
offered ticket packages for all the All-Star festivities in March and then had single-even tickets to the Home-Run Derby and All-Star Game in May. That's not going to happen this year.
A big reason, according to the newspaper, is that the Royals aggressively marketed All-Star ticket packages to season-ticket holders. Season-ticket holders at the other 29 big league teams were also given preference in buying tickets, as well as sponsors, licensees and TV partners.
Prices for tickets for the game range from $377 to $1,077, more than the $247 to $817 range for last year's game in Phoenix. One reason is that Kauffman Stadium holds just 37,903 fans, opposed to $48,633 at Chase Field. It's also possible that this is the most significant baseball event in Kansas City since the 1985 World Series. This is the third All-Star Game in Kansas City, the last was in 1973, and the first was in 1960, when the
Athletics
called Kansas City home.