Angels, SS Erick Aybar agree to 4-year, $35 million extension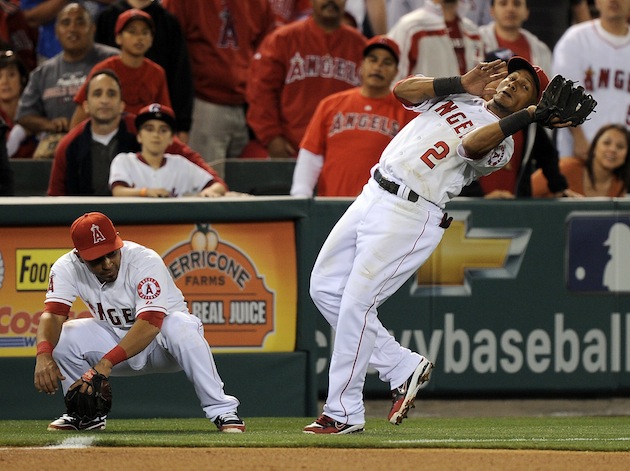 The Angels and shortstop Erick Aybar have agreed to a four-year, $35 million extension, CBSSports.com Insider Jon Heyman reports.
The Angels had been trying to lock up the 28-year-old since spring training to prevent him from becoming a free agent after the season. He's making just more than $5 million this season, the third and final year he was eligible for arbitration.
Aybar is off to a slow start in the first 10 games of this season, hitting .171/.209/.220, but is a career .274/.317/.377 hitter and won a Gold Glove last season.
The Angels signed second baseman Howie Kendrick to a four-year, $33.5 million deal in January.
The deal could be announced as soon as Thursday, when Aybar is expected to be awarded his Gold Glove from last season.
ESPN.com's Jerry Crasnick first reported the news
.