Royals will enter May with zero home wins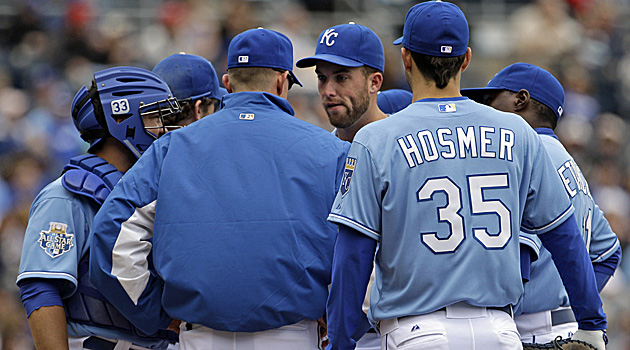 The Kansas City
Royals
will not win a home game in the entire month of April. After
a 4-1 loss
to the
Blue Jays
Monday night in Kauffman Stadium, the Royals are now 0-10 at home. They won't be back home until May 3 (for a four-game series with the
Yankees
, so good luck with that).
This wasn't how it was supposed to be for these Royals. With an influx of young talent hitting the majors between last season and this season, there was optimism in K.C. The club motto for the season is "Our Time" and they're hosting the All-Star Game. They took two of three from the
Angels
to begin the season, and the optimism grew.
Since then, the Royals are 1-12, having now lost 11 straight. And the hometown fans haven't seen a win in person since last September. The Royals now head out for a nine-game road trip, with visits to
Cleveland
,
Minnesota
and
Detroit
.