Troy Tulowitzki breaks up James McDonald's no-hitter in 6th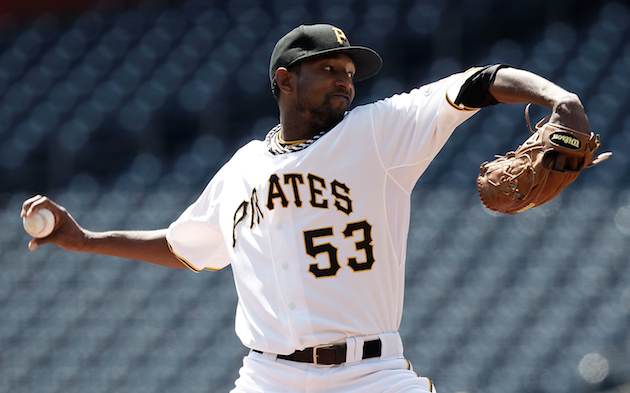 Rockies shortstop Troy Tulowitzki broke up the no-hitter bid of James McDonald with a infield single in the sixth inning.
With a man on first, Tulowitzki hit a grounder toward third, off the glove of a diving Pedro Alvarez.
McDonald walked three, including Carlos Gonzalez to lead off the sixth and had six strikeouts before the first hit.
Meanwhile, his opposition,
Juan Nicasio
, is pitching well for
Colorado
. Nicasio has given up seven hits, but no runs. He's struck out five and walked none.
McDonald has a hit of his own, as well as a sacrifice bunt.
Follow the action live on the CBS GameTracker
For more baseball news, rumors and analysis, follow @EyeOnBaseball on Twitter, subscribe to the RSS feed and <a href="http://www.facebook.com/pages/CBSSportscom-Eye-on