Mariano Rivera says he's coming back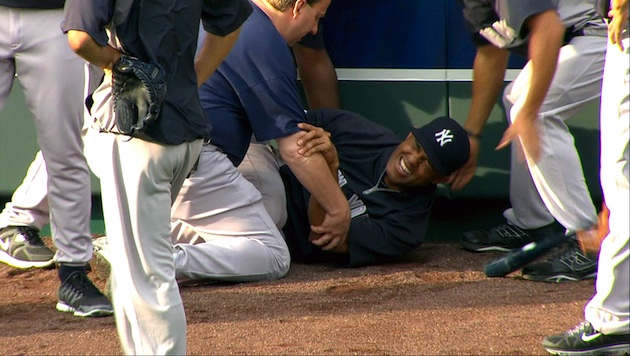 The fear was that the last image we'd have of the great
Mariano Rivera
is
his writhing in pain on the Kauffman Stadium warning track
with a shredded knee. But that won't be the case. Bryan Hock of MLB.com tweets
Rivera's resolute words
:
"I'm coming back. Write it down in big letters. I'm not going out like this."
More on Mariano Rivera
Related links
Rivera, age 42, had previously hinted that this might be his last season, and such a serious injury seemingly increased the chances that he'd never pitch again, even though his skills are very much intact. Thankfully, though, Rivera's not inclined to call it a career.
Time tables for his return from that torn ACL vary, of course, and what's ahead for Rivera remains to be seen. But if his playing career has taught us anything, it's that he's not short on determination. The safe assumption is that we'll see Mariano Rivera pitch again. Regardless of how you feel about the pinstripes, that's a wonderful thing for baseball fans.