Ozzie Guillen says he'd fight Dwyane Wade if disrespected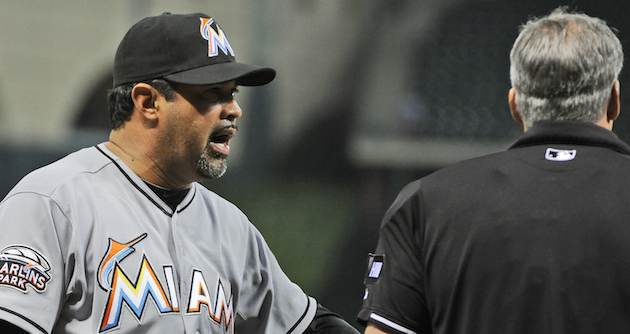 Ozzie Guillen
may have quit Twitter
and vowed he'd keep some of his non-baseball opinions under wraps, but that didn't stop him Friday night for commenting on
the recent spat between Miami Heat coach Erik Spoelstra and his star Dwyane Wade
.
Guillen said he didn't know either party, but told reporters (
via the Palm Beach Post
) that the action was "disrespectful," and if a player got in his face like that, "you can guarantee a fight."
"I don't want to say I will kick his [butt], they will kick my [butt] because they're bigger than me and I'm older," Guillen said (
via the Post
). "But I will take my chances."
Guillen said he disrespected a pitcher on the mound when he was with the
White Sox
and later apologized to all of his players.
"I think it's respect," he said (
via the Post
). "We got a job to do. I guess they can get mad at me because I take him out of a game. You know how many players I take out of a game and they go out back and talk crap about me? I don't care."