Jamie Moyer to pitch in 50th different MLB park Monday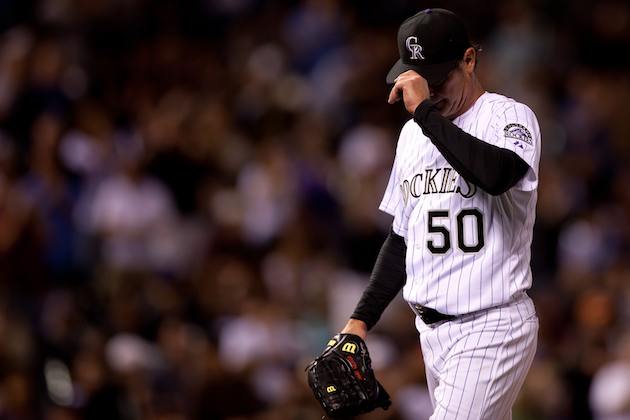 I know at this point
Jamie Moyer
is so old stats are a little tired, but still I found this one quite interesting. Monday night at
Marlins
Park, Moyer -- who turns 50 in November and wears No. 50 for the
Rockies
-- will pitch in his 50th different Major League stadium.
It speaks not just to Moyer's longevity, but also of the time he's played that has seen the explosion of new stadiums. Only six stadiums remain from when Moyer started his career in 1986 --
Red Sox
's Fenway Park, Wrigley Field, Dodger Stadium, Angel Stadium,
Oakland
-Alameda County Coliseum and Kauffman Stadium. Since then, not only has one team moved, but four teams have been added.
What may be even more remarkable -- and says more about the proliferation of baseball stadiums in this era -- is that Moyer hasn't even maxed out his potential. There's one current park he hasn't played in, the
Twins
' Target Field and two that were in use during his career that he missed --
Toronto
's Exhibition Stadium and Colorado's Mile High Stadium.
Hat-tip:
MLB Network's Paul Severino
(@SeverionMLB
)