Are the Mariners also considering moving outfield fences in?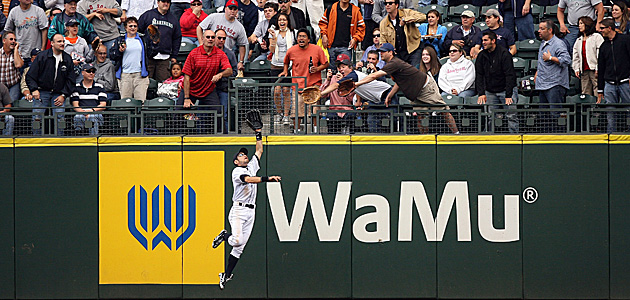 Prior to the start of the 2012 season, the
Mets
altered the dimensions of Citi Field to make it not-so-radical a pitcher's park. There's also been heavy speculation that the
Padres
are considering a change to the cavernous Petco Park. Next up in the rumor mill? Seattle's Safeco Field.
When asked about the possibility of moving the fences in,
Mariners
manager Eric Wedge said the following (
via seattletimes.com
):
"Like I've always said, [general manager] Jack [Zduriencik] and I talk every day. Jack talks to the powers that be on a daily basis. When the season's all said and done, we're going to evaluate everything. I mean, everything. Both on and off the field, both in regard to the field or anything else regarding that. I'll leave it at that. The longer I'm here - nothing's going to happen this season, that's obvious - but it does allow me to give it another four months to take a peek at it, too. I have my thoughts, of which I will not let you in on. Safe to say we will evaluate everything when the season's done."
It's tough to try and decipher all this non-answer speak, but I think the "I mean, everything," part sounds like he's at least in favor of discussing a change.
Safeco Field is routinely among the toughest places to hit home runs in baseball. Only AT&T Park in San Francisco rates lower on
ESPN's Park Factor
this season. Petco Park is 28th with, coincidentally enough, Citi Field ranking 27th.
If the trend with Citi Field continues all season, that should actually give reason for the Padres,
Giants
and Mariners to all consider a change. Those three teams all struggle to score runs and the Mets players have raved about their new home dimensions this season. The Mets are 12-8 at home, even though their park is still playing like a pitcher's park. So perhaps the psychological difference sets the players at ease in the batter's box.
It's definitely something to consider. You don't have make each ballpark a bandbox, but it shouldn't be so extreme that power hitters getting into a ball means a warning-track fly out.