Major League Baseball attendance rising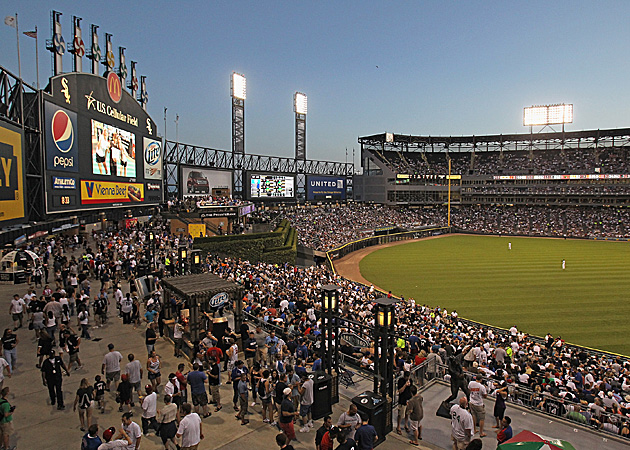 Major League Baseball has been reporting attendance spikes all season, but the latest one is quite impressive. Per MLB Public Relations' Twitter account, MLB-wide attendance is 8.1 percent ahead of last season's pace. Also, the weekend gate topped 1.6 million fans for the third consecutive week and fourth week of the season.
"Major League Baseball is enjoying a remarkable first half of the season," commissioner Bud Selig said (MLBPR). "With strong competitive balance, historic milestones, five no-hitters, and outstanding performances from our game's young players, our attendance is a reflection of the great momentum we have as we approach the All-Star Game."
Five teams are averaging more than 40,000 fans per game, 14 average more than 30,000 and only two average less than 20,000.
When dealing with thousands upon thousands of fans, it's tough to figure out exactly why attendance might be up -- and 8.1 percent from season-to-season is rather significant. I would offer up the fact that baseball is very team-driven, meaning that while almost all NFL fans watch the Super Bowl, for example, many baseball fans seem to only pay attention to their favorite team. And with two wild cards and great parity this season, only a few teams aren't considered contenders.
Remember, we saw two teams come back from nine-game-plus deficits in essentially a month last season to make the playoffs (and one of them won it all). As things currently stand, only six teams (Twins, Mariners, Astros, Cubs, Padres, Rockies) are not within six games of a playoff spot, whether division or second wild card. So I believe more fans believe their favorite team has a shot at the postseason, and that -- in addition to several other factors, of course -- helps the attendance.
Anyway, the reasons really don't matter much. What does matter is MLB attendance is rising, and that's a good thing for us baseball fanatics.