Authorities: Pablo Sandoval won't be charged with sexual assault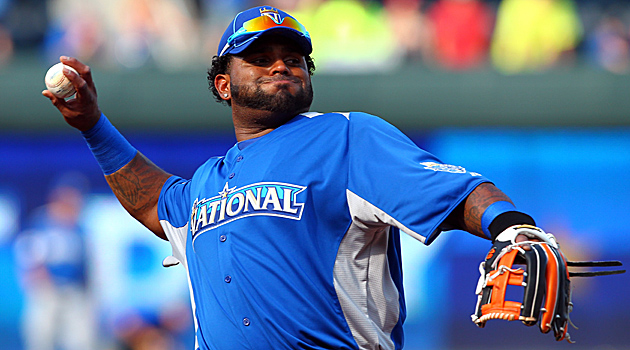 It has been an eventful week for Kung Fu Panda. (Getty Images)
Giants third baseman Pablo Sandoval won't be charged with any crime stemming from sexual assault allegations on June 1, according to the Santa Cruz County Sheriff's Department (via NBC Bay Area). The reason charges won't be pursued is insufficient evidence.
The Department said in a statement that a thorough investigation was conducted in terms of interviewing witnesses and examining physical evidence in conjunction with the California Department of Justice.
The original allegations were that there was a consensual, sexual act but that the woman later reported she was too intoxicated to give consent -- so she went to the authorities. Sandoval fully cooperated with authorities from the get-go.
This news has to come as a great relief for Sandoval, and it ends up capping off a good all-around week for him. Off the field, his name is now cleared. On the field, he had a three-run triple in Tuesday's All-Star Game. He can now start the second-half of the season burden-free.
Sandoval, 25, is hitting .307/.362/.500 with eight home runs, 30 RBI and 30 runs in 51 games this season for the second-place Giants.