Report: Dan Haren 'should' be back with Angels on July 22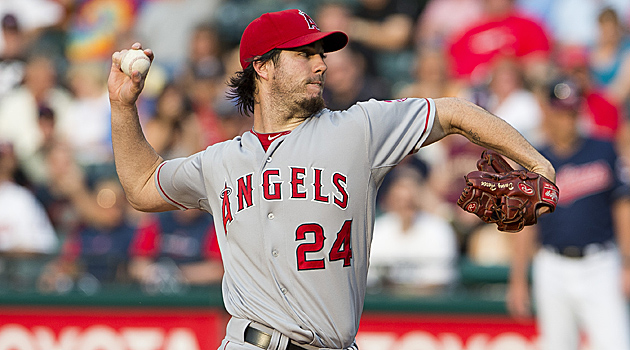 The Angels should be getting Haren back soon. (Getty Images)
The first disabled-list trip in Dan Haren's career doesn't appear it'll last very long. He last pitched July 3 and -- assuming there are no setbacks -- the Angels will reportedly get him back on July 22.
Haren threw a bullpen session Saturday and his back injury seemed to create no issues, meaning he's ready to make a minor-league rehab start Monday or Tuesday, reported Mike DiGiovanna of the L.A. Times. DiGiovanna said Haren "should" return to the Angels' rotation on July 22.
Haren, 31, is 6-8 with a 4.86 ERA, 1.41 WHIP and 86 strikeouts in 103 2/3 innings. Of course, once he was placed on the DL, Haren admitted he'd been dealing with the pain in his back for much of the season. It makes sense, as Haren has never been on the disabled list and was pitching much worse this season than he normally does. So getting him back healthy should provide a significant boost to the Angels.