Logan Morrison hits disabled list, may miss rest of season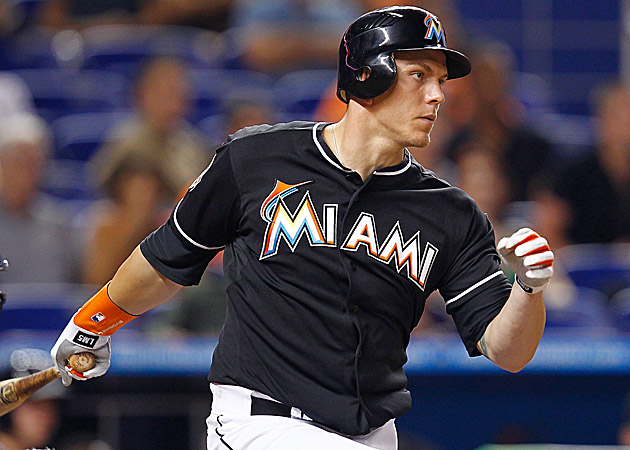 A balky knee could end Morrison's season. (Getty Images)
Marlins left fielder and prolific tweeter Logan Morrison has been placed on the 15-day disabled list with what is being called right knee inflammation. The injury is much more complex than simple inflammation, however, and Morrison may be forced to undergo season-ending surgery, report both the Miami Herald and the Palm Beach Post.
Morrison had surgery in December to repair a torn patellar tendon, and his condition stems from that.
"From what I was told, there's a suture that was made to keep the patella tendon together, and because I tried to ramp up activity so much it opened back up," Morrison said (Fish Tank).
Morrison had knee injuries through most of the 2011 season, but still participated in a tournament in Taiwan in November. Adding everything together, Marlins manager Ozzie Guillen seems a bit, uh ... annoyed, via Fish Tank blog:
"If you got some problem, I don't want you to wait till (bleeping) February and do what you need. You get it done now and move on," Guillen told The Post and Herald.

"In the past they did stupid (expletive) here. They let him go to Asia to play then have surgery knowing spring training is coming up. It ain't going to happen again. We worry about more (expletive) off the field than we worry about what happens here.

"Right now what they say if they need time to recover from the old surgery. In my opinion, if this is something they need to get it done, why wait until October to do it?

"I'm not a doctor, I'm not a trainer, I'm not LoMo, but I think that's best… Do it so you don't have to deal with it every year. I worry about, those kids are 22, 23 years old, they walk like old ladies. I don't know if they do the rehab the right way…
Morrison, 24, is hitting .230/.308/.399 with 11 homers, 36 RBI and 30 runs in 93 games this season.
For more baseball news, rumors and analysis, follow @EyeOnBaseball on Twitter, subscribe to the RSS feed and "like" us on Facebook.