Photos: Reds broadcaster Marty Brennaman gets his head shaved
One of the few things Reds announcer Marty Brennaman takes more seriously than his full head of hair is his word. So earlier this season when he told Cincinnati bench coach Chris Speier that he'd shave his head if the Reds won 10 games in a row, there was no doubt he'd live up to his word. He did Friday night.

In his first game back after taking a series off and the end of the Reds' 10-game winning streak, Brennaman said he'd get his head shaved -- and if fans donated $20,000 to the Reds Community Fund, he'd do it on the field. The Reds raised more than $50,000.

So, here's what Brennaman, who just turned 70 earlier this week, looked like before: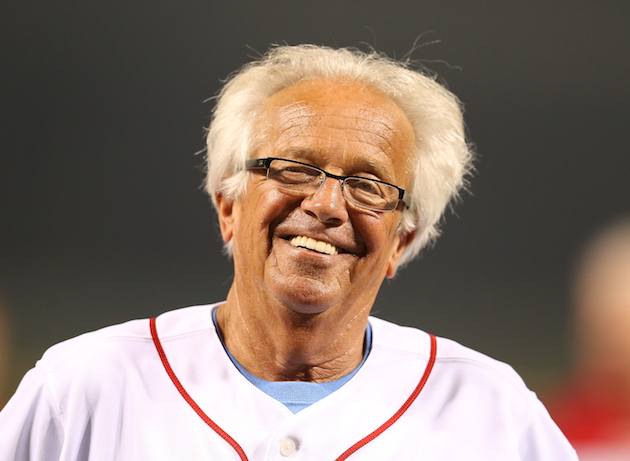 Marty Brennaman, with what his broadcast partner, Jeff Brantley, calls his "poofy hair." (Getty Images)
And after: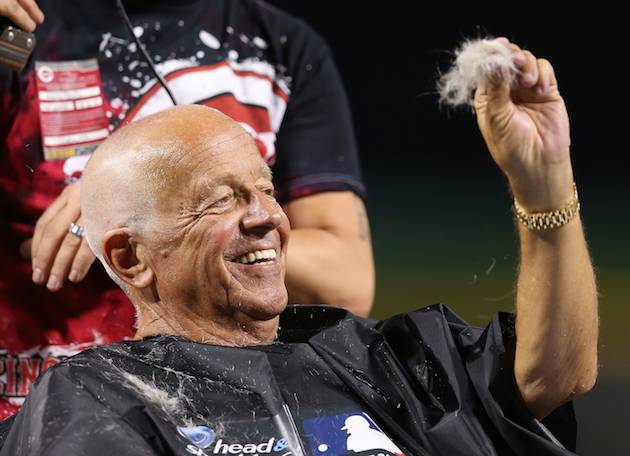 The Reds will also sell off peices of Brennaman's hair for the team's charity. (Getty Images)
Not only did Brennaman use his spotlight to raise money for the Reds Community Fund, after his shaving -- which was held on the field after the team's 3-0 victory over the Pirates and before the scheduled fireworks -- the broadcaster brought out three kids from the Dragonfly Foundation, a local charity for kids with cancer and blood diseases.
For more baseball news, rumors and analysis, follow @EyeOnBaseball on Twitter, subscribe to the RSS feed and "like" us on Facebook.