Lance Berkman says he's leaning toward retirement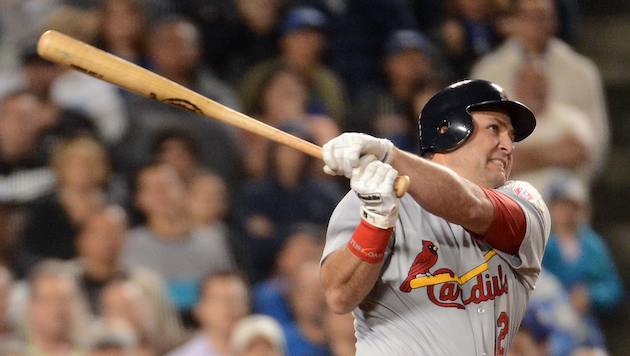 Lance Berkman has been limited to 28 games this season. (Getty Images)
Cardinals first baseman Lance Berkman said he's leaning toward retirement after this season, but has yet to make a final decision.
From Joe Strauss of the St. Louis Post-Dispatch:
"I don't want to rule anything out. But if you asked me right now I'm leaning toward not playing next year," Berkman said. "I don't want to say for certain because I don't want to do like Brett Favre and say, 'I retired; I'm not retired; I'm retired; I'm not retired.' I don't want to make that call right now, but if you put a gun to my head and demand an answer today I would tell you I'm probably not going to play next year."
Berkman, 36, is currently on a rehab assignment at Triple-A Memphis after his third trip to the disabled list this season. He recently told Strauss he was "OK" with retirement if he didn't get an offer he liked after this season.
He has 1,842 hits and 360 home runs to go with the 1,200 RBI and a career slash line of .296/.409/.545. He appeared in two World Series, in 2005 with the Astros and in 2011 with the Cardinals. In 52 postseason games, he's hit .317/.417/.532 and .410/.520/.564 in 11 World Series games.
For more baseball news, rumors and analysis, follow @EyeOnBaseball on Twitter, subscribe to the RSS feed and "like" us on Facebook.