Eric Gagne says 80 percent of his Dodgers teammates used PEDs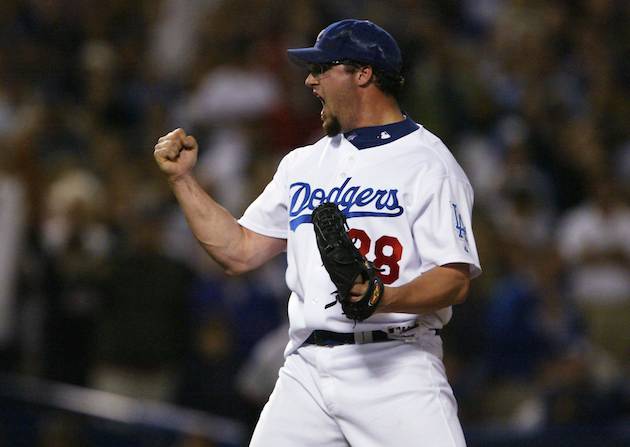 Eric Gagne won the 2003 Cy Young award. (Getty Images)
Former Cy Young winner Eric Gagne admits in his biography that he used human growth hormone and estimated that 80 percent of his Dodgers teammates were using performance-enhancing drugs. Gagne, though, didn't name names and by doing so, tarnished the names of 100 percent of his teammates from his Dodgers days.
According to ESPNLosAngeles.com, writes in his new biography, "I was intimately aware of the clubhouse in which I lived. I would say that 80 percent of the Dodgers players were consuming them."
Gagne's biography, Game Over: The Story of Eric Gagne, is written in French. He wrote that he used HGH over five cycles in a three-year period toward the end of his career. The 2003 Cy Young winner hasn't pitched in the major leagues since 2008. He first admitted to HGH use in 2010.
"It was sufficient to ruin my health, tarnish my reputation and throw a shadow over the extraordinary performances of my career," Gagne wrote.
For more baseball news, rumors and analysis, follow @EyeOnBaseball on Twitter, subscribe to the RSS feed and "like" us on Facebook.