Bo Porter named Astros manager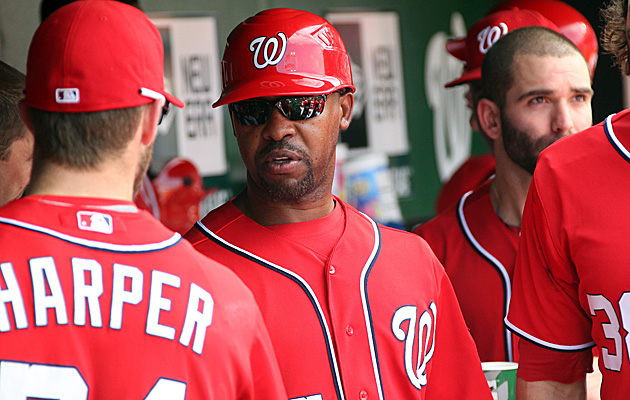 Bo Porter will was named the manager of the Astros on Thursday morning. (Getty Images)
The new manager of the Houston Astros will be Bo Porter, the team announced on Thursday morning.
The Astros fired manager Brad Mills on Aug. 18. They promoted Tony DeFrancesco to the post of interim manager but made it clear they were searching for a new manager.
Porter, 40, is currently the Nationals' third base coach and served in the same role for the Marlins and Diamondbacks. He has also been bench coach for the Diamondbacks under manager Kirk Gibson. A Houston resident, Porter will wait to start his new job until after the Nationals' season is over.
"Bo Porter has been successful as a player and as a coach and is ready to lead the Houston Astros as our next manager," Astros general manager Jeff Luhnow said in a statement. "He is a natural leader and a winner, and he inspires people around him to be their best.

"He rose quickly through the minor league ranks as a coach and instructor and has experience coaching in the big leagues in three different organizations and under several successful managers. Bo has been part of a tremendous turnaround effort in Washington and will continue to dedicate his efforts towards a successful playoff run under Davey Johnson. He will join us after the season concludes for Washington."
Porter has also interviewed for managerial openings in Florida (now Miami) and Pittsburgh. He was a finalist for the Pirates' opening before the 2011 season, which was filled by Clint Hurdle.
Porter played 89 games in three major league seasons for the Rangers, Cubs and A's.
The team had also interviewed Larry Bowa, Brad Ausmus, Tim Bogar, Dave Martinez and DeFrancesco.