Bobby Valentine says David Ortiz quit on Red Sox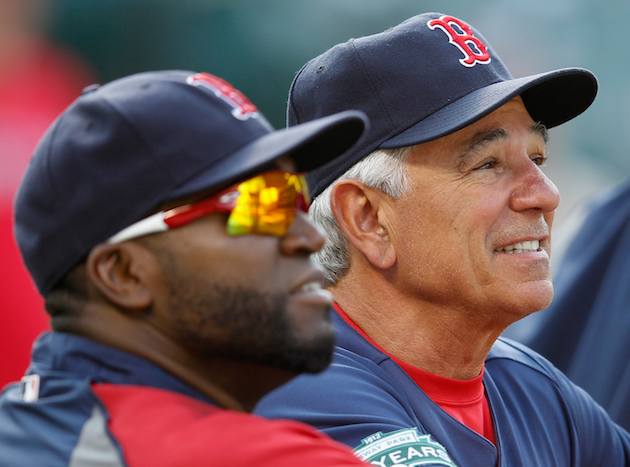 Bobby Valentine says David Ortiz quit on the Red Sox. (Getty Images)
In his first interview since being fired at the end of the regular season, former Red Sox manager Bobby Valentine took a shot at David Ortiz, one of the few players who publicly supported Valentine.
Appearing on NBC Sports Network's Costas Tonight, Valentine said Ortiz quit on the team. From NBCSports.com:
David Ortiz came back after spending about six weeks on the disabled list and we thought it was only going to be a week. He got two hits the first two times up, drove in a couple runs; we were off to the races. Then he realized that this trade meant that we're not going to run this race and we're not even going to finish the race properly and he decided not to play anymore. I think at that time it was all downhill from there.
Considering there was a reason the Red Sox made that trade (well, other than they could), it seems like the Red Sox were already going downhill, no matter what Ortiz did or did not do the rest of the season.
WEEI.com's Rob Bradford watched the entire interview and found several probelms with things Valentine said.
For more baseball news, rumors and analysis, follow @EyeOnBaseball on Twitter, subscribe to the RSS feed and "like" us on Facebook.