Bob Seger doesn't want to jinx the Tigers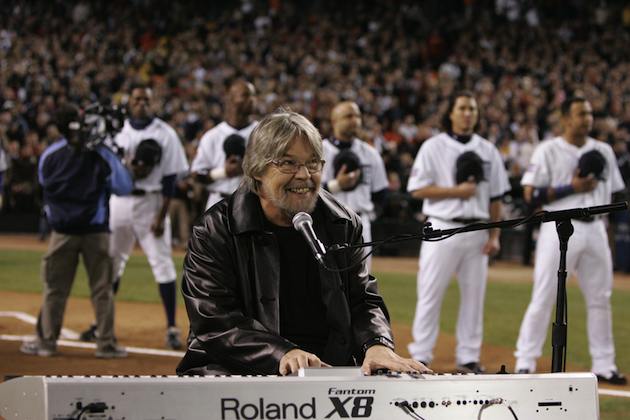 Bob Seger sang the national anthem before Game 1 of the 2006 World Series at Comerica Park. (Getty Images)
Detroit native Bob Seger says he won't sing the national anthem during the upcoming World Series because he is afraid he's a jinx to the Tigers.
"I told my manager Punch [Andrews], make sure they know I'm not doing any anthems, because in 2006 I did one and we lost," Seger told WCSX-FM in Detroit (via the Detroit News). "So I'm going to do my part for the Tigers, and I promise them I will do no anthems. I'm taking one for the team."
Seger sang the anthem before Game 1 of the 2006 World Series against the Cardinals. The Cardinals won that game 7-2 and went on to win the Series in five games.
Seger said he sees a different outcome this time: "I think it's going to go seven. And I don't think they can beat [Justin] Verlander two out of three times."
Aretha Franklin is scheduled to sing the anthem at Monday's potential Game 5 at Comerica Park, the newspaper reported. Franklin sang the anthem before Game 3 of the American League Championship Series last year, a game the Tigers won 5-2.
For more baseball news, rumors and analysis, follow @EyeOnBaseball on Twitter, subscribe to the RSS feed and "like" us on Facebook.