Game 1 lineups: Delmon Young in LF for Tigers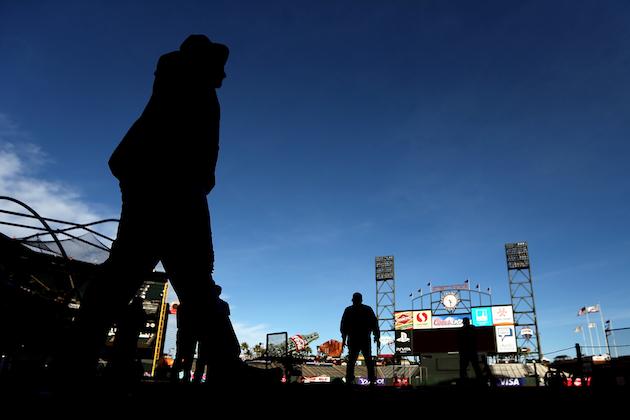 AT&T Park hosts Game 1 of the World Series on Wednesday night. (Getty Images)
With no designated hitter in San Francisco, the Tigers are using Delmon Young in left field. Neither lineup contains any real surprises, and there were no changes for either team in the 25-man rosters.
Here are the lineups for Game 1 of the 2012 World Series:
Tigers
1. Austin Jackson CF
2. Omar Infante 2B
3. Miguel Cabrera 3B
4. Prince Fielder 1B
5. Delmon Young LF
6. Jhonny Peralta SS
7. Avisail Garcia RF
8. Alex Avila C
9. Justin Verlander RHP
Giants
1. Angel Pagan CF
2. Marco Scutaro 2B
3. Pablo Sandoval 3B
4. Buster Posey C
5. Hunter Pence RF
6. Brandon Belt 1B
7. Gregor Blanco LF
8. Brandon Crawford SS
9. Barry Zito LHP
For more baseball news, rumors and analysis, follow @EyeOnBaseball on Twitter, subscribe to the RSS feed and "like" us on Facebook.