Rangers GM unhappy with way Josh Hamilton era ended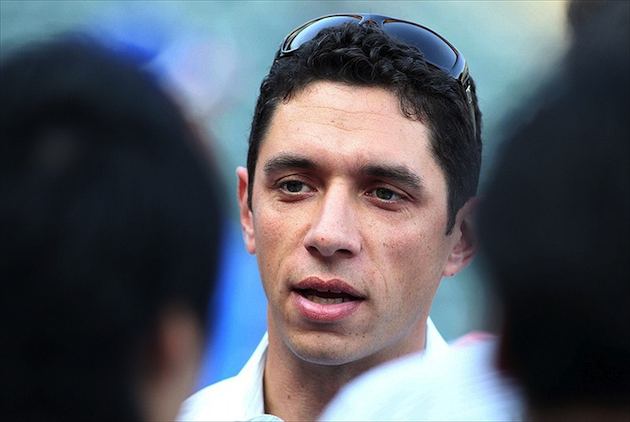 Rangers GM Jon Daniels says the Rangers didn't get a final chance to keep their superstar free agent. (US Presswire)
Breakups are never easy, especially for the person who was dumped.
Thursday, Josh Hamilton broke up with the Rangers after five years -- and Friday he'll appear with his new beau, Arte Moreno and the Los Angeles Angels.
Appearing at a previously scheduled media luncheon, Rangers general manager Jon Daniels sounded very much like a lover scorned. Among his complaints were that he didn't have a chance to make one more desperate plea to bring Hamilton back after the decision was made -- nevermind the relationship had grown rocky or that they just weren't working out anymore. No, the fact Hamilton chose the rival Angels may have been the worst part.
"Josh has done a lot for the organization," Daniels told reporters at Thursday's media luncheon, according to FoxSportsSouthwest.com. "The organization has done a lot for Josh. A lot of things that aren't public and things of that nature. I'm a little disappointed in how it was handled. He had a decision to make, and he made it."
Daniels said he had told Hamilton and agent Mike Moye that the Rangers would like to match any offer, but Moye told several media outlets that he'd never told the Rangers they would do so. In the end, Hamilton agreed to a five-year deal worth $125 million.
When asked about how adding Hamilton helps the Angels, Daniels said (via FoxSportsSouthwest.com), "They were a great team on paper beforehand. They're a great team on paper now. They're going to be very good."
Daniels spoke to the media later in the day, saying he'd gotten a chance to cool off a bit.
"The bottom line is that Josh had a tremendous offer and opportunity to go to the Angels. He felt it was the right thing for him and his family and he made that decision," Daniels said. "My disappointment stems more from the fact that there was a relationship over time. I thought we understood that we had a chance to at least have a conversation. This isn't restricted free agency in the NFL where you get an offer sheet and a chance to match it. We never expected that. But we thought with the relationship that we'd have one more conversation before the fact and that didn't happen. I wish him well. I wish him and his family well."
For more baseball news, rumors and analysis, follow @EyeOnBaseball on Twitter, subscribe to the RSS feed and "like" us on Facebook.