Tim Raines making slow, but steady, progress in Hall of Fame voting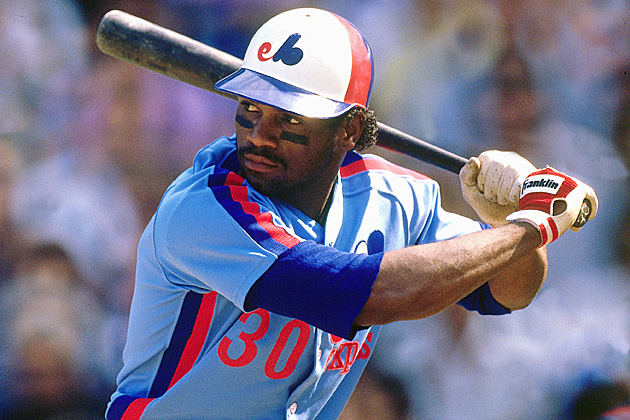 Raines' voting rise should be reason for optimism. (Getty Images)
Perhaps lost in the shuffle of all the PED madness following the Wednesday announcement that the Baseball Writers' Association of America did not elect a single player into the Baseball Hall of Fame this year was the steady gain made by Tim Raines.
Though Raines still has some serious work to do in getting enshrined in Cooperstown, as he only got 52.2 percent of the vote and needs to get 75 percent, there's reason to believe Raines may very well be on track to eventual election.
Here are Raines' voting totals for his first six years on the ballot:
2008: 24.3 percent
2009: 22.6 percent
2010: 30.4 percent
2011: 37.5 percent
2012: 48.7 percent
2013: 52.2 percent
As one can easily see, after a slight dip between his first and second year, Raines has more than doubled his voting tally. Considering Raines will have nine more chances on the ballot, there's reason for optimism.
I don't know if we could accurately call this a "parallel," but I find a comparison with Bert Blyleven intriguing because both are championed by the sabermetrically-inclined folk on the Internet. Here are Blyleven's vote levels in his first six years on the BBWAA ballot:
1998: 17.5 percent
1999: 14.1 percent
2000: 17.4 percent
2001: 23.5 percent
2002: 26.3 percent
2003: 29.2 percent
Blyleven eventually earned induction into the Hall of Fame on his 14th try on the ballot, when he earned 79.7 percent of the vote.
Obviously, every individual Hall of Fame case is unique and competition level matters -- Raines faces a much stronger ballot in the next few years and voters are still limited to a maximum of 10 votes -- but the best estimate is that Raines continues to gain steam with the electorate as advanced metrics are further accepted, albeit slowly, in the BBWAA.
And even if one doesn't use advanced metrics, Raines is the only player in MLB history with at least 800 stolen bases who is not in the Hall of Fame. Of those five players with at least 800 steals -- Rickey Henderson, Lou Brock, Billy Hamilton and Ty Cobb are the other four -- Raines has the highest stolen base percentage. As a leadoff man, his job was to get on base and he did so 3,977 times in his career, which is good for 46th in baseball history. He has a .294/.385/.425 slash line with over 2,500 hits and 1,500 runs, too.
So, to reiterate, things are looking good for Raines on several fronts. He'll just have to survive the crowded ballot the next few years.
For more baseball news, rumors and analysis, follow @EyeOnBaseball on Twitter, subscribe to the RSS feed and "like" us on Facebook.